By Stacey Shannon—
MUNCIE, IN—Spending any amount of time with the staff and volunteers at ARF Muncie makes one thing clear: these folks truly care about animals. Executive director, Doug White, has five of his own dogs at home and knows those housed at the local non-profit by name. General manager, Nikki Kirby, is the same. Plus, she has a total of nine pets: six dogs and three cats.
This year, ARF is celebrating its 25th year as being a safe place for animals in the community. The organization was founded in 1998 by Terri Panszi, who remains a board member today. From its origins of housing 20 to 30 animals Panszi cared for alone, ARF has grown to have four buildings at its main location at 1209 W. Riggin Road, 17 paid employees and an average of 50 volunteers each week.
ARF includes an administration building, Ollie's Bed & Biscuit, Catty Shack and Jeff's House. Ollie's Bed & Biscuit was recently remodeled and houses dogs who are permanent residents of ARF. Each pooch has its own kennel space and most of them have outdoor access. Volunteers make sure they get to go on walks and get played with daily as well.
Catty Shack is the recently remodeled home to most of ARF's cats and has plenty of space for the felines to move around and climb. Jeff's House is the newly constructed home for dogs who are up for adoption. Starting in May, for the first time since COVID, the building is once again open for walk-in adoptions. Jeff's House includes a snuggle room, a grooming station and large kennels with outdoor access for dogs.
The administration building is awaiting its remodel. White said he's applied for a grant to cover half the approximately $300,000 cost of the remodel but is seeking donations to cover the rest. The building has much wear and tear. White hopes to have the remodel completed in the next two years.
The Riggin Road campus of ARF also includes a private dog park for ARF's dogs and a public dog park called the Bark Park. For $100 a year, dog owners can have access to the large fenced-in space of the Bark Park to let their dogs play and socialize with other animals.
Along with the main location, ARF also includes ARF's Paw Clinic, located at 3115 W. Bethel, and ARF's Thrift Store, located at 7600 W. Kilgore. Previously ARF's Paw Clinic provided low-cost pet services, such as spaying and neutering, to the public. Right now, the clinic is not open to the public, but Kirby said she hopes it will be soon once a new veterinarian is on board. In the meantime, the facility does service at least six other rescue organizations for spaying, neutering and animal wellness at low cost.
ARF's Thrift Store is completely run by volunteers in a donated building that has a donor paying its taxes as well. So, all the store's profits go straight to ARF to help provide services for animals. The thrift store, which is open from 11 a.m. to 2 p.m. Monday through Thursday and from 11 a.m. to 5 p.m. on Fridays, accepts donations.
Ultimately, the goal of ARF is to rescue and re-adopt animals to loving families who are screened prior to adoptions.
"We've rescued and re-adopted about 25,000 animals through the years," White said.
Part of that success is due in large part to the support of the local community, according to White and Kirby. Many local business locations, such as Walmart, Save-A-Lot, CVS and Tractor Supply Company donate products to the organization. Others donate funds. For example, Meijer employees recently voted to donate $5,000 to ARF. Muncie Power Products has also donated numerous items to ARF, including a van.
"The community wants to support us," Kirby said. "Donating $1,000 to ARF is like donating $5,000."
Thanks to the resources ARF has access to, the organization can often purchase products at 1/5 of the price consumers can, so the monetary donations are stretched and utilized to their fullest.
One annual fundraiser also helps ARF receive monetary donations. Runway for Rescues is sponsored by Kishel Photography and was held April 14th this year. It usually brings in around $12,000 in donations to ARF as well as adopts out 10 animals the same night.
All of these donations help ARF, which is not taxpayer supported, to continue caring for so many animals. The organization can always use volunteers and donations. Along with monetary donations, items most in need right now are scoopable cat litter, copy paper, postage stamps, used linens, dry kitten food, canned kitten food and cleaning supplies.
"If you can use it at your house, we can use it here," White said of cleaning supplies the organization needs.
Another way to help ARF is by donating aluminum soda cans to the large, marked dumpster at the Riggin Road location. Kirby said this is ARF's longest running and most successful fundraiser that brought in $13,000 last year alone.
More information about pet adoption, volunteering and donating can be found at www.munciearf.com. And, as Bob Barker was notorious for saying, White encourages all pet owners to follow ARF's policy and get their pets spayed or neutered.
This article has been sponsored by Pridemark Construction.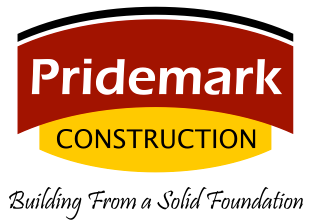 421 S Walnut St #2459, Muncie, IN 47305
Phone: (765) 284-3833
https://www.pridemarkconstruction.com