By Stacey Shannon—
MUNCIE, Ind.—Editor's note: The Future Leaders of America series profiles high school seniors who display leadership qualities in their school and the community. The series is brought to you by Pridemark Construction.
Performing is the pastime of Delta High School senior Sophie Campbell. She's been in school productions since her freshman year, a member of the Delta Troopers theater group for two years, a member of the school choir and in seven productions at the Muncie Civic Theater.
The two shows that stick out most to Campbell are "Elf" last year at the Muncie Civic Theater and "12 Angry Jurors" during her freshman year at Delta.
"'Elf' was a really fun show," Campbell said. "We had 22 performances, which is quite a lot in the span of two months. And I really loved being part of '12 Angry Jurors.' It was really fun because the people were a tight-knit group."
The National Honor Society member has also used her creative talents to help children in the community. She was a member of the P.R.I.D.E. team, which is a group of high school who visit elementary and middle school to spread an anti-drug message.
As an apprentice at Madjax Makerforce, Campbell also worked alongside a teacher over the summer to run a creative writing camp for elementary students.
"We helped kids develop creative writing skills by writing stories and then reading them to therapy dogs," she said. "It was really fun to see the kids get more confident as they wrote."
Being involved in the lives of others is important to Campbell. She also has been a leader in her church youth group.
"[Giving back] helps gain that sense of community, and you really feel like you can trust the people that are around you," Campbell said. "It's really helpful, because then you get to know people, you get to help people and you get to grow as a person."
One of the challenges she's faced in being so busy is having time to spend with her friends socially. Sometimes her job, play practices, schoolwork and other obligations get in the way, but she's learned to manage her time well by using an agenda book.
Campbell pointed out that senior year is busy and the best advice she would give to students coming up behind her is to plan for that when they are mapping out their course schedules.
"You don't realize how busy your senior year will get," Campbell said. "Between working and applying for colleges and scholarships and things, you get busy. So, it's easier to take a lot of hard classes your freshman and sophomore year and less electives. And senior year you get to take a lot of fun classes."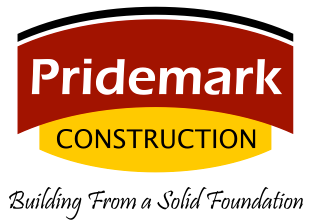 421 S Walnut St #2459, Muncie, IN 47305
Phone: (765) 284-3833
https://www.pridemarkconstruction.com