By:  Susan Fisher, Muncie Public Library—
Muncie, IN—It's official! Mayor Dennis Tyler issued a proclamation to announce April 8-14, 2018 as National Library Week and presented the proclamation to MPL Director, Akilah Nosakhere and MPL Assistant Director, Beth Kroehler during a brief ceremony this week at City Hall.
Muncie Public Library (MPL) invites the public to explore, discover, imagine, and create by visiting any of its four branches during National Library Week for special open house events. "Each branch will showcase what makes them unique," said Nosakhere.  The events will feature tours, hands-on technology demonstrations, photo opportunities, genealogy research help, the chance to help MPL set a library world record, and free refreshments.
Participants are encouraged to pick up a "library passport" and complete the scheduled activities for a chance to win a Kindle Fire 7. Young readers can follow orange paw prints at Kennedy Library and Maring-Hunt Library to discover a new collection of Garfield books recently donated by Paws, Inc.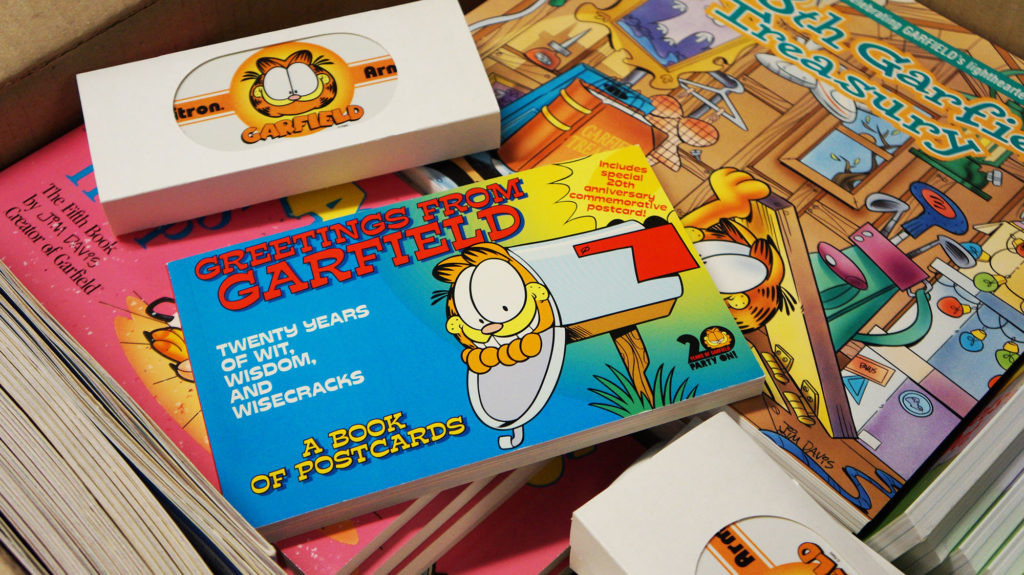 National Library Week 2018 will mark the 60th anniversary of the first event, sponsored in 1958. This national celebration is sponsored by the American Library Association (ALA) and is observed in libraries across the country each April. All types of libraries – school, public, academic and special – participate every year in National Library Week.
The MPL open house events are scheduled as follows:
Connection Corner, 1824 E. Centennial Avenue—Monday, April 9 @ 6-8pm
Carnegie Library, 301 E. Jackson Street—Tuesday, April 10 @ 5-8pm
Kennedy Library, 1700 W. McGalliard Road—Wednesday, April 11 @ 5-7pm
Maring-Hunt Library, 2005 S. High Street—Thursday, April 12 @ 2:30-6:30pm
For more information, and to view a video of the Mayor's proclamation visit the library's website at www.munciepubliclibrary.org
Or view it below.

CleanCut Lawn and Landscape is this month's sponsor of non-profit stories found on MuncieJournal.com  Locally owned for over 33 years, CleanCut is your dependable, knowledgeable landscape company. CleanCut Lawn & Landscape. A better lawn. A better life!