Editor's note: Classroom Connections of ECI invites you to their 20th Birthday Bash at their Open House scheduled for December 12, 2023 from  3 p.m. to 7 p.m. at their Madison Street location.  Light snacks and refreshments will be provided.
By Stacey Shannon—
MUNCIE, IN—For two decades, Classroom Connections of East Central Indiana, formerly the Back to School Teachers Store, has been helping students and teachers get needed school supplies. The non-profit organization is celebrating this milestone throughout the year by hosting a monthly birthday party for its many donors and sponsors.
Stacy Wheeler, executive director of Classroom Connections, said these gatherings have been a great way to showcase the changes in the store since COVID-19.
 "We were going full force during COVID and were one of many organizations that helped keep schools open," Wheeler said.
While the organization planned to expand, the need for expansion was clear during the pandemic. Now Classroom Connections serves seven counties in East Central Indiana and has continued to evolve in aiding teachers and students in schools with high populations of reduced and free lunch eligibility.
"We're trying to really match up with what our classrooms need most," Wheeler said, mentioning the organization has been doing teacher surveys for years to determine teachers' needs.
Previous to COVID-19, 90% of the supplies in Classroom Connections were gently used; now at least 90% of the supplies are brand new instead.
"Teachers' needs have changed dramatically," Wheeler said. "They have real needs for brand new products. If you have a school district that has lots of room for academic improvement, why would you give them substandard products?"
Of all the things teachers need, #2 pencils top the list with paper being a close second. In fact, Wheeler said there is a shortage of about 250,000 pencils in the area. Teachers routinely request quality pencils, such as Ticonderoga pencils, that will last longer and hold up well. The same is true for Expo dry erase markers and Crayola crayons.
Along with school supplies, Classroom Connections supplies students with art supplies and books. In 2021, the organization received the Mayor's Arts Award for the nonprofit's work to keep the arts going in the classrooms during COVID.
Since 2016, Classroom Connections has given out more than 300,000 books for children to take home and build their home libraries.
"Literacy efforts are so important," Wheeler said. "That's the foundation to any strong community – to have citizens who are strong readers."
Besides making sure children have needed supplies available, Classroom Connections also supports teachers. Wheeler said when the organization decided a name change was needed back in 2018, teachers gave lots of suggestions. In the end, the name of Classroom Connections, which went into effect in the fall of 2019, was selected because the organization helps teachers make better connections with their students and be more successful as a result.
"Teachers have told us this is a safe place for them," Wheeler said. "After a hard day in their profession, many say they come here for retail therapy."
Often the supplies offered at Classroom Connections serve to inspire teachers with new ideas as well as removes some financial burden from them. Nationwide surveys of teachers show that teachers spend one to two paychecks annually on their students, according to Wheeler.
Current teachers aren't all the store helps, though. Since 2019, Classroom Connections has officially had a program called Classroom Jumpstart for soon-to-be college graduates with teaching contracts at schools serving mostly student populations from low-income families. These new teachers can come into the store and shop as soon as they have a signed contract.
 "Brand new teachers are expected to fill their entire classroom that's empty," Wheeler said. "It often costs several thousand dollars to do, even before they receive their first paycheck."
Classroom Jumpstart offsets that burden for new teachers. Wheeler said the organization is able to offer such programs thanks to local donors, volunteers and partnerships with regional and national retailers. Locally, many people and businesses have been a great support as well, including Pridemark Construction whose owner is a past board member of Classroom Connections and holds an honorary status with the organization.
Along with local support, becoming a partner of the Kids in Need Foundation in 2017 has been especially beneficial. The foundation connects Classroom Connections with big retailers who are willing to give truckloads of school supplies for free as long as the organization can pay the trucking expenses.
Wheeler said this setup allows Classroom Connections to really multiply dollars. Each dollar donated equals $100 worth of school supplies Classroom Connections. So, a donation of $500 equals $50,000 of school supplies.
"Our non-profit really is tasked with serving those most in need," Wheeler said. "We may not see the largeness of our impact until 20 years from now. But, I know based on research, that what we're doing is going to have that positive impact in the community."
For more information about Classroom Connections of East Central Indiana, including how to donate money and volunteer, visit its website at https://www.classroomconnectionsofeci.org/.
This article has been sponsored by Pridemark Construction.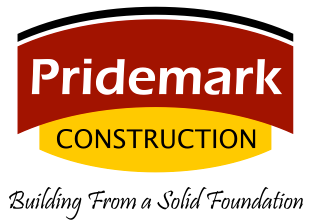 421 S Walnut St #2459, Muncie, IN 47305
Phone: (765) 284-3833
https://www.pridemarkconstruction.com