By Stacey Shannon—
Editor's note: The Future Leaders of America series profiles high school seniors who display leadership qualities in their school and the community. The series is brought to you by Pridemark Construction.
COWAN, IN—Juggling a variety of sports, activities and academics is challenging for high school students. But, Cowan Junior/Senior High School senior Cheyenne Carter has developed strategies to make it all work.
Carter, who is a member of the softball, basketball and volleyball teams at her school, said she's learned a lot about time management throughout high school.
 "It's definitely been a work in progress over the last four years," she said. "Time management sometimes gets the better of me."
One lesson Carter has learned is to complete as much of her schoolwork during the day as possible, so she doesn't have to stay up late to get it all done. She also appreciates the support of her parents and teachers when she asks for help. And when she's juggling busy days, Carter has learned to stay focused on what she's doing and not worry about the other things she has to do later.
That focus must be paying off since her softball team played in the semi-state finals this year – a fact that makes Carter proud.
Along with sports, she also has served on student council and is a member of the National Honor Society, Student Athletic Leadership Team, Key Club and Fellowship of Christian Athletes. Being involved has helped connect her with others after moving to Cowan from Daleville three years ago.
"I just like giving back to the community that's given me so much in return," Carter said. "I like to stay busy. I don't like to be bored."
Outside of school, Carter has been involved with 4H for nearly a decade. She has nine years with horse and pony and three years with dogs. All her activities combined have helped her become more confident and a leader among her peers.
"When I was younger, confidence was definitely a struggle," Carter said. "Being able to build that and learn how to lead other people…it's helped me a lot to learn how people work and what I need to do to make other people around me better."
Those lessons will come in handy one day when Carter plans to open her own dental practice after graduating dental school. As she looks back over her high school years, she has words of wisdom for the underclassmen coming up behind her.
"Stay focused," Carter said. "Pursue your goals, because you never know what's going to happen. Life changes, so stay ahead and don't let outside things affect what you want to do."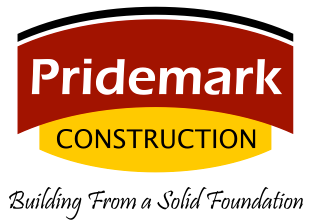 421 S Walnut St #2459, Muncie, IN 47305
Phone: (765) 284-3833
https://www.pridemarkconstruction.com