By Stacey Shannon—
MUNCIE, IN—Editor's note: The Future Leaders of America series profiles high school seniors who display leadership qualities in their school and the community. The series is brought to you by Pridemark Construction.
For Wes-Del High School senior Avery Townsend, volleyball has been a big part of her high school career. Along with playing the sport at her school, she also played club volleyball through Munciana. And this past year, she and her school volleyball team won the local Kay Saunders Classic Champions, which was one of her proudest moments.
"We won it for the second year in a row, which I was proud of because my sister won it," Townsend said. "And I've always looked up to her, and I wanted to win it as well."
Besides playing volleyball throughout high school, Townsend also was on the softball team. More recently when the athletic leadership club was founded, she became a member of it as well.
However, Townsend is involved in more than just sports at Wes-Del. She's also been secretary of student council for all four years of high school as well as a member of various clubs including art club, Spanish club and Future Business Leaders of America.
 "If people didn't get involved, we wouldn't have those clubs or teams," Townsend pointed out. "Especially at a small school, you have to be involved. If you don't, we won't have a team or a club. I just think it's important that we do."
Balancing her schoolwork and athletics isn't always easy. Townsend has learned to devote her time and split it up while remaining focused on the task at hand.
"I'll focus on what I have in front of me," she said. "I'll focus at practice, and then right after I'll do my homework and everything I needed to get done. And during the school day, I'll do what I need to do to make it easier on me when I leave."
That's not to say everything is always easy. Townsend said sometimes she has late games and then still has homework to do afterward. She's also been challenged this year in taking an online math class, but her focus and determination have gotten her through.
After graduation, Townsend plans to go to Indiana University to major in pre-law with to eventually become a lawyer. Looking back over her high school career, she has advice for those coming behind her.
"Get involved," she said. "I feel like, especially as a freshman, I was always nervous to get involved, do cheers and dress up on dress-up days, but it's really important you do. And it's not embarrassing. I always thought it was so embarrassing but it's not. High school goes by so quick."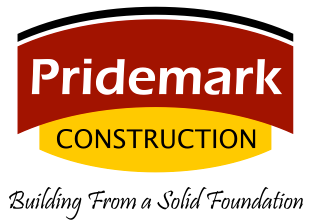 421 S Walnut St #2459, Muncie, IN 47305
Phone: (765) 284-3833
https://www.pridemarkconstruction.com