By Stacey Shannon—
MUNCIE, IN—Editor's note: The Future Leaders of America series profiles high school seniors who display leadership qualities in their school and the community. The series is brought to you by Pridemark Construction.
Dray Caldwell has a passion for bringing athletes together in community and forming relationships. The Yorktown High School Senior has been part of the IHSAA Student Advisory Committee since he was a junior and is now its president.
  "We are the face of the whole state," Caldwell said. "We have the student voice. We provide that to the board members of the IHSAA, the commissioners [and] all the staff. Our big push in this last year has been sportsmanship."
Caldwell's involvement with the IHSAA Student Advisory Committee has led him to organize something similar at his school. He is working with faculty to develop the Student Athletic Leadership Team in effort to develop community between different sports at his school as well as raise awareness and funds for the Special Olympics.
 "It's special to be part of a team," Caldwell said. "And I credit being on a team with being for the success that I've had. I want everybody to be able to experience the team atmosphere. When you fall short, the team brings you up."
Along with student sports leadership, Caldwell is also involved in other school leadership through the student council, of which he is the vice president of technology and communications. He's also on various committees for fundraisers and was recently inducted into the National Honors Society. Caldwell participates in swimming as well as cross country.
He credits his involved with DECA since freshman year for encouraging him to get involved and become a leader.
  "That's where I learned how important it is to be plugged in to the community," Caldwell said. "Being in community and having those relationships are so important."
Outside of sports and school, Caldwell is involved with the Compass Church in Yorktown and has been a student leader within its youth group. As a freshman, he was able to go to Tennessee on a mission trip and enjoyed the chance to work with children.
Balancing his activities isn't easy. Caldwell credits his mom as his biggest supporter who encourages him to set healthy boundaries and learn how to prioritize his time well.
 "I don't have [healthy boundaries] mastered now," Caldwell said. "It's definitely something I've got to keep learning. This year I've had to learn I can't do it all. Just learning to say no is super important."
After graduating in the spring, Caldwell plans to head to a Christian college to continue his education. He wants to go into cybersecurity and is looking closely at Taylor University as an option.
"I can't even begin to explain how thankful I am for all these opportunities I've been given," he said. "I want to see other people succeed just like I have."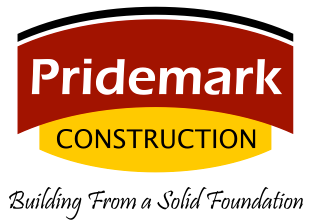 421 S Walnut St #2459, Muncie, IN 47305
Phone: (765) 284-3833
https://www.pridemarkconstruction.com