By John Carlson—
The tunes playing for me in IU/BMH's cardiac rehab classes originate inside my head, not through some public address system.
If this music didn't originate inside my head, I'd have to find some outside source to provide it. One alternative would be to wear my hearing aids in rehab. Almost like magic, when connected to the tunes playing from my iPhone, these hearing aids deliver the sort of assault on my eardrums that I craved as a kid addicted to The Who in 1965.
Which seems crazy now at age seventy-one.
But this time of year, with the volume cranked way up, I still find my hips pumping provocatively to the lewd, pounding rhythms of "I Saw Mommy Kissing Santa Claus." The only problem is, when you combine wearing hearing aids and a face mask, the mask's straps can snatch the hearing aids from your ear holes, sling-shooting them God-knows-where.
This is the sort of financial strain that can darken anybody's Christmas.
My advice? Don't take a chance on being forced to tell your wife you catapulted $5,400 worth of hearing aids into the path of some fellow rehabber who just crunched them under their sneakers. At that price, Santa ain't gonna stick another pair in your stocking. So to be safe, leave the hearing aids at home and draw on the classic Christmas tunes playing inside your mind to smooth your way through rehab.
But, you ask, what's so great about playing Christmas music inside your mind at rehab?
It makes the time go quicker!
Say you're getting pooped out in rehab from slowly pedaling an exercise bike at some somnolent pace. Trust me, you'll be back home sucking down eggnogs a whole lot quicker if your workout is to the energetic strains of "Grandma Got Run Over By a Reindeer."
Not that all Christmas songs played inside your head have to be funny, though sure, one or two on your mental playlist should be. You know, holiday-ditties filled with laughter and Christmas spirit, like "Please Don't Shoot Me, Santa Claus" or "Dammit Santa, Gimme Back My Woman." But somewhere in that stack of Christmas songs floating inside your head are bound to be some other classics. If I may make a suggestion, you can't do better than mentally playing "I'm Dreaming Of A White Christmas," which was recorded by Bing Crosby in 1942.
Sappy? Sure.
But if you're aware of what was going on in the world back then, and how for thousands of young Americans that beautiful dream would remain forever unfulfilled due to war, well … Bing and that song are always right for Christmas.
Or take "Have Yourself a Merry Little Christmas." I suppose there are some versions I'd rather not have playing inside my head. Pee-Wee Herman's? Nope. Roseanne Barr's? Nope. And having once heard the five members of Aerosmith perform the National Anthem at the Indy 500, I'd say nope, nope, nope, nope, nope. Perhaps even Alvin and The Chipmunks have recorded a version. But if I had a version of "Have Yourself a Merry Little Christmas" by Alvin and The Chipmunks endlessly stuck inside my head, I'd be projectile blubbering into my cocoa in no time.
It's called an "ear worm."
But the version that plays inside my head at rehab is always Tony Bennett's. Near the end of the song when he sings the line, "Hang a shining star upon the highest bough," Bennett hits a note so pure, so golden, such a gift to the listener … well, I'd pay to have it planted as an ear worm inside my head.
Through New Year's Eve, anyway.
Still, this is Christmas.  As somebody once poignantly noted, folks, let's not forget the reason for the season.
Should you need reminding, it's celebrating the birth of Jesus Christ. Having grown up with Christmas carols ringing through my head every December of my life, I have no problem playing "Joy To the World" inside my head while pedaling through cardiac rehab. And by the way, I don't mean the version by Three Dog Night that starts out with "Jeremiah was a bulldog" … errr, "frog."
Others?
"O Come All Ye Faithful." "Hark! The Herald Angels Sing." "Angels We Have Heard On High." "What Child Is This?" And additional favorites have also been known to pop into my mind in rehab while working up a sweat on the NuSTEP machines. Take "Silent Night," for example, remembered for its quiet grace and beauty.
And there's a load more.
Just the other day listening to my car radio while driving past Minnetrista, I heard a clear, strong memorable voice that offered a sweet rendition of a Christmas classic, "The Little Drummer Boy." Now it's stuck inside my head, too.
Who sang it?
Some guy by the name of Bob Seger. That's right, the very same Bob Seger who's blown out concert halls while ripping his way through classic rockers like "Nutbush City Limits" and "Katmandu" with his Silver Bullet Band. When it comes to Christmas carols, his "The Little Drummer Boy" stands out. Who'd have thought Seger, a monumental rocker, could take your breath away with such a sweet song playing inside your head?
Anyway, based on Seger's recording of that tune, I'm going to predict that he is one of countless people out there wishing you all a Merry Christmas, Happy Holidays or whatever else you celebrate this year. Nancy and I do, too.
---
John's weekly columns are sponsored by Beasley & Gilkison, Muncie's trusted attorneys for over 120 years.
About Beasley & Gilkison
We listen, analyze your unique situation, and prepare a course of action that best fits your needs. Contact one of our attorneys to schedule a consultation, or for more information, call 765-289-0661 or visit our Facebook page or website at beasleylaw.com.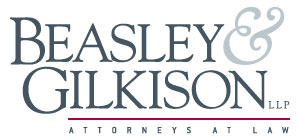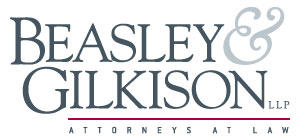 ---
A former longtime feature writer and columnist for The Star Press in Muncie, Indiana, John Carlson is a storyteller with an unflagging appreciation for the wonderful people of East Central Indiana and the tales of their lives, be they funny, poignant, inspirational or all three.  John's columns appear on MuncieJournal.com every Friday.