By John Carlson—
Nancy was rooting around a desk drawer recently when what to her wondering eyes should appear but a restaurant gift certificate sent by my beloved Aunt June.
"Eureka!" she hollered, or words to that effect.
So five minutes later she had her hair combed, while I had ditched my pajama bottoms and pulled on some actual pants. Two minutes after that we were speeding toward the nearest Cracker Barrel, visions of down-home cookin' dancing in our heads.
Along the way, a radio deejay started yammering about how a recent study of American lifespans found that on average, people down South live four fewer years than we do up North. All I could think was, "This is not the kind of news you want to hear when you're racing to Cracker Barrel to get a fix on your Country Fried Steak addiction."
Not that the deejay explained why Southerners generally kick their proverbial buckets earlier than the rest of us do. But having lived in Atlanta for several months as a baby, I felt qualified to hazard a few guesses …
Maybe more Southerners smoked.
Perhaps it was the critters, like rattlesnakes? Eastern Diamondbacks grow nine-feet-long down there. At least that's what I – a person with a robust snake phobia – have come to understand. Maybe the murder hornets we've been warned about have already set up shop down that-a-way? Plus the South has alligators and feral hogs! Do they prowl the streets at night, bumping off hapless pedestrians? Can't say I'd heard that one before, but what did I know?
Or could it be the heat and humidity? It gets pretty steamy down there, and sunstroke is nothing to mess with.
But then, once seated at Cracker Barrel, Southern food came to mind. Strictly speaking, Cracker Barrel's menu isn't necessarily billed as Southern. It's more like "country comfort" food. But at the time, I was eating some turnip greens I'd ordered with my meatloaf. Liberally doused with vinegar, they were delicious, and seemed pretty darned Southern to me. Then I glanced around at what my fellow diners were enjoying. The bacon, the sausage, the Loaded Hashbrown Casserole. The aforementioned Country Fried Steak. The Country Fried Pork Chops. The Sunday Fried Chicken. The Chicken Fried Chicken!
Just looking at that stuff, my arteries got jittery.
Anyway, besides being incredibly delicious, that food seemed as Southern as keeping a still of White Lightning boiling out in the backyard.
Now, don't get offended, modern Southerners. I know the number of good ole boys cooking hooch in their backyards is minuscule. But it does bring up another thing about our visit to Cracker Barrel that I found disconcerting. Rumors had circulated that its restaurants now sold beer and wine, and I was looking forward to proving them wrong.
This was not because I personally object to drinking alcohol. I don't. Indeed, throughout my adulthood, a primary personal goal of mine has been contributing all I can to the economic welfare of America's brewery, winery and distillery workers. Seeing to that selfless task hasn't been easy but, hey, somebody's gotta do it.
But at Cracker Barrel? Somehow the notion of drinking at Cracker Barrel was off-putting, kind of like offering your kids a nip of peppermint schnapps for their Sunday School graduations. So when Nancy and I walked in, it was a shock to learn the rumor was true. There was beer and wine for sale! As I was taking this in, our friendly waitress came by and asked me, "What can I get you to drink?"
I blurted out, "MAKE IT A COKE!"
Across the table from me, Nancy slumped over in a dead faint.
Soon, though, we were both enjoying our dinners, which were undeniably delicious. Then we began walking back out through Cracker Barrel's Gift Shop, a place I have come to think of as the Room of Immeasurable Temptation.
This is not because of the groovy aprons and dish towels. When it comes to items of household décor and such, I'm never going to shop for them at Cracker Barrel. Sure, maybe I'll buy one of their rockers some day. Maybe I could even tolerate a slightly edgy country-themed wall hanging like the one that reads, "It's hotter than a goat's butt in a pepper patch." But that other laid-back country-style stuff just doesn't appeal to me.
But the candy?
How can you beat the candy in Cracker Barrel's Room of Immeasurable Temptation?
You can't.
Sensing I was in trouble, I stumbled blindly through it for the bench outside, aware my pants were tightening up just from walking past the candy racks.  Profusely stocked in every variety, taste and color imaginable were the chocolates, the jelly beans, the twelve-packs of banana Moon Pies! Even the candy sushi!
Yeah, candy sushi.
But as Nancy left the restaurant bearing two dinky little Handmade Pecan Rolls for us, sweet music followed her out the door. Right away I noticed it came from the lovely, inestimable voice of Dolly Parton, whose recordings they sell. And just like Dolly's old hit observes, booze or candy or irresistible artery-challenging country grub notwithstanding, sometimes you've just gotta chow down at Cracker Barrel because, "It's all wrong, but it's all right."
---
John's weekly columns are sponsored by Beasley & Gilkison, Muncie's trusted attorneys for over 120 years.
About Beasley & Gilkison
We listen, analyze your unique situation, and prepare a course of action that best fits your needs. Contact one of our attorneys to schedule a consultation, or for more information, call 765-289-0661 or visit our Facebook page or website at beasleylaw.com.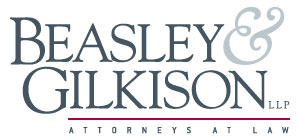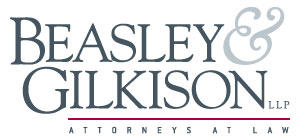 ---
A former longtime feature writer and columnist for The Star Press in Muncie, Indiana, John Carlson is a storyteller with an unflagging appreciation for the wonderful people of East Central Indiana and the tales of their lives, be they funny, poignant, inspirational or all three.  John's columns appear on MuncieJournal.com every Friday.