By John Carlson—
Welcome to another edition of "What I Did On My Vacation."
Arriving at our usual Florida hangout last week, Nancy and I hightailed it up past our knees into the frothy surf while my buddy, Jimmy Hayes, waved his smart phone to greet us.
"Smile, honey!" I urged as we faced him, the dazzling sunlight illuminating our ghostly pale epidermal skin layers.
But Jimmy just laughed.
"I'm not taking your picture!" he said. "I'm showing you a picture taken just before you got here!"
Studying his phone screen, I blanched.
"Yep!" he explained. "It's a four-foot hammerhead shark that showed up at our beach." Hearing that, I hopped atop the next available wave and long-jumped back to shore, heroically hoping Nancy had made it out of the water, too.
Now, having been beach vacationers for years, we accept the fact there are hungry, short-tempered creatures living in the water, along with their ne'er-do-well buddies. Every wave rolling in reminds me that, once in the water, humans no longer top the food chain. This is especially true of chubby little juicy humans like me. Jimmy's photo also reminded me that if a four-foot hammerhead shark could decide it wanted to greet the folks at our beach, its twelve-foot Mommy could do the same.
So that's why twenty minutes into my beach vacation, in terms of actually getting wet, I'd already had my fill of the Gulf of Mexico. Nevertheless, Nancy and I had plenty of other fun things to do. You know, like … ummm … well … there was … uhhh …
Oh yeah, EAT!!!!
Like many chunky people, I limit myself to a low-cal vegetarian diet all year long. That's total bullpoop, of course. I just pretend to, so that during vacation, I can down enough blackened grouper sandwiches that by week's end, their fins tickle my belly as they swim around inside it. Life, however, isn't just about eating grouper. Last week I also managed to down an entire box of Hostess Cupcakes, four bags of snack chips, two giant containers of potato salad, a bunch of chocolate-covered peanuts, a grocery store turkey sub, and a beef burrito big around as my thigh.
But life is also about learning things!
One night Jimmy and his delightful wife Cathy took us to a little bar so out-of-the-way, they'd barely even heard of blackened grouper sandwiches. But then I learned they had blackened mahi-mahi tacos. Two bites into mine, my eyes got so wide Nancy sprung behind me to initiate the Heimlich maneuver. But no, my eyes were wide because at that very moment, in that funky little tiki-hut, I was eating the two best fish tacos of my life!
If you're ever near St. Petersburg, be sure to try the place. It's name? I'm not telling you. Service was already pretty slow, and I don't want to do anything to make it even more crowded the next time we're down there.
Besides customers in this tiki bar, other folks in good number down there were Hoosiers. This first struck me when a fellow vacationer pointed out a cactus-like thingie growing in the courtyard at our place and told the desk clerk, "That's a funny looking boosh!"
"Boosh?" I thought.
Then a guest checking-in from Russiaville informed the desk clerk, "It's a heck of a lot warmer here than back home in Rooshiaville!" Later a child complained to her father, "Daddy! Spanky pooshed me into the pool!"
We were surrounded by Hoosiers' pervasive "oo-sounds."
Or maybe that was all a figment of my imagination. But in asking fellow travelers where they came from, it turned out there were folks from Muncie, Indy, Crown Point and more. Besides us and Jimmy and Cathy, others included Mark and Tess, both fellow fans of the double-cheeseburgers at Indy's Workingman's Friend and thus my culinary soul mates, plus my flying breakfast buddy Bill Finney and his lovely wife Debby.
It felt nice and homey!
So how was my vacation? Considering the company of fellow Hoosiers, the world's greatest mahi-mahi tacos, plus the fact that for all I know, I narrowly escaped being eaten by a four-foot hammerhead shark's twelve-foot Mommy, it was pretty darned good! Especially if you also consider the sunsets, sand and seabirds.
Which was nice, because it didn't start out that way. The older and more decrepit I get, the more I hate navigating big airports. Indy's airport is a far cry from Chicago's or Atlanta's, but it still seemed a chore, especially getting through our TSA checkpoint. This was entirely my fault. First I forgot to remove my shoes. Then I forgot to empty my pockets. Next I forgot to go through the special detector for geezers with surgically implanted metal in their backs. By the time I was called back to correct all those checkpoint screw-ups, then finally retrieved my wallet and iPhone and put my shoes back on – a task requiring me to go through the exhausting trauma of actually bending over – I'd about had it.
And that's when a pleasant kid in a TSA uniform walked over and quietly said, "Um, sir?"
"Now what?" I snapped.
"Your zipper's down."
Oops. So it was …
Face flushed, I thanked him profusely, knowing some day he would understand.
---
John's weekly columns are sponsored by Beasley & Gilkison, Muncie's trusted attorneys for over 120 years.
About Beasley & Gilkison
We listen, analyze your unique situation, and prepare a course of action that best fits your needs. Contact one of our attorneys to schedule a consultation, or for more information, call 765-289-0661 or visit our Facebook page or website at beasleylaw.com.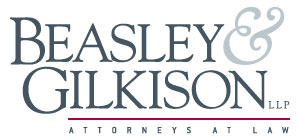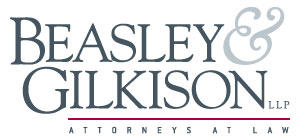 ---
A former longtime feature writer and columnist for The Star Press in Muncie, Indiana, John Carlson is a storyteller with an unflagging appreciation for the wonderful people of East Central Indiana and the tales of their lives, be they funny, poignant, inspirational or all three.  John's columns appear on MuncieJournal.com every Friday.