By Mike Rhodes, Editor-in-chief, MuncieJournal.com—
Muncie, IN—Recently, I decided to drive around Muncie and Delaware County to photograph Christmas lights for a MuncieJournal.com feature. I had covered Halloween decorations around town as a photo gallery which was received quite well, so I thought, "Why not do another on Christmas decorations? "
I gassed up the car and headed out into the dark night, looking for any colorful displays that might suddenly appear in front of me. It quickly became apparent to me that local residents were decorating their homes much more than previous years. At least it seemed like that to me. I came across exterior illumination projects all over the place.
After photographing about 10 homes, I decided to try and photograph one home that I had seen on Facebook. I pulled out my phone and tried to retrieve the post I'd seen, but instead, I came across a FaceBook group page that Sara Crigger had put together called Muncie Holiday Drive-By.
Bingo!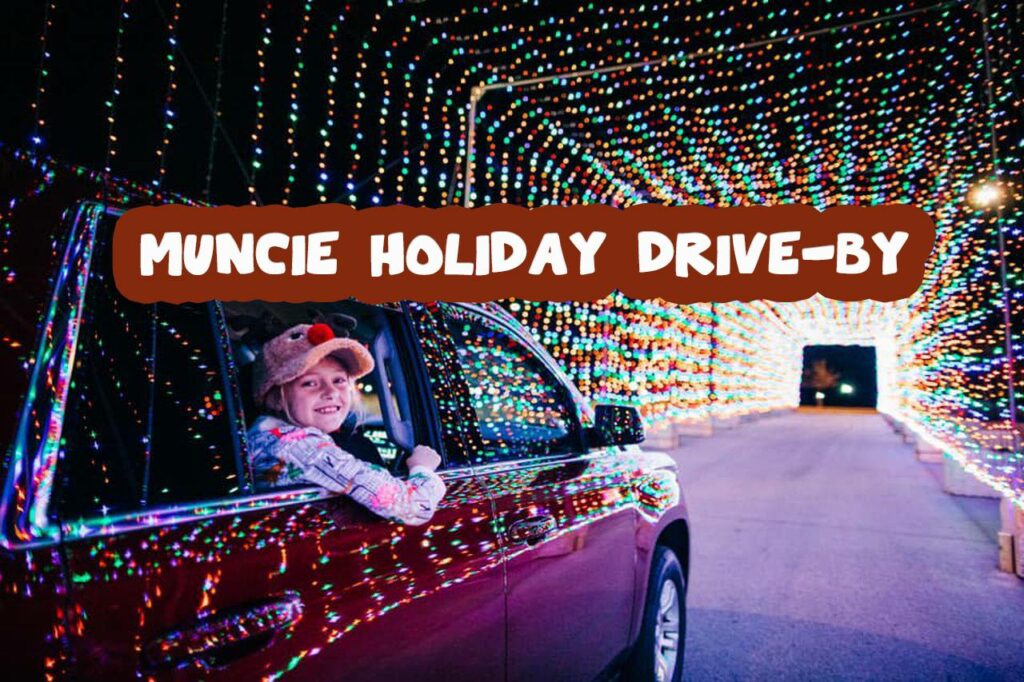 Within Sara's page I found hundreds of photos of decorated homes from around the area. Not wanting to recreate the wheel, I drove straight back home and got in contact with Sara, to interview her about her page. Her comments are below.
MJ: Where did the idea come from to create your page and why did you create it?
Sara: The idea to do this actually came from my children. We thought creating the page would make it easier for us to go around town and find places that would make us smile. 🙂
MJ: So you folks are Christmas light lovers? Would that be fair to say?
Sara: We are! We are holiday lovers. We love Halloween. We love Christmas. Anything to get us out of the house—especially the ability to put smiles on other people's faces during the pandemic. Anything to spread joy!
MJ: You started your FB page late in November. How's the viewing of your page going?
Sara: As of last night there were 2,351 Fans of our page. Those statistics are quite good for less than a month of operation.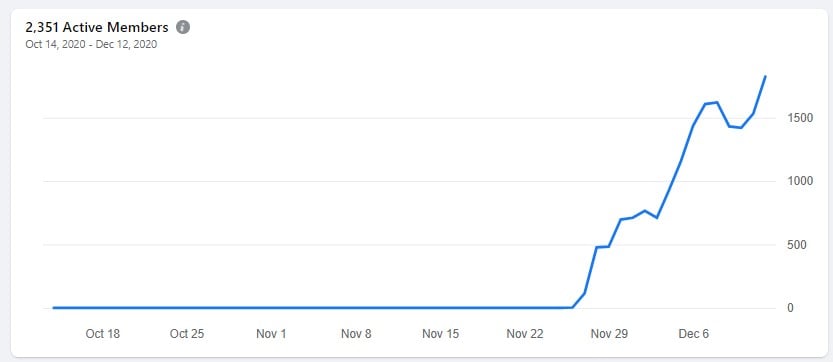 MJ: I understand you have some other people helping you with this? Could you elaborate?
Sara: Sure. I have a friend who is helping me. His name is Jeremy Martin. He is now helping me find different homes to add to the site. He has created this pin map you can use on your mobile device or desktop and view a map that shows the photos and where all of these nice looking homes can be found. The map helps you drive straight to a home you want to see. It's a "COVID-free zone" activity.  (194 home displays are currently on the map as of this writing.)

MJ: So what kind of feedback are you getting about your FB page?
Sara: Many people are joining the page and we've had many people say how much they liked it. We've heard people say the page is making them happy since you can't do much of anything during COVID. The page helps people find neat homes they can drive by without guessing how to get there. The map helps out immensely.
MJ: Anything else you'd like to mention we haven't covered? What do you regularly do during the day?
Sara: My husband and I own EcoLiving Pest Solutions, a local pest control business.
Also, since the group is getting a lot of views, we have decided to offer the ability to make financial donations, all of which will go to local charities, or to help someone pay their electric bill. You can find that information by viewing the Muncie Holiday Drive-By page.