By Melissa Jones—
Muncie, IN — This year's Fisher Governance Award, annually presented by Ball Brothers Foundation, was awarded to Ron Fauquher, chair of the Innovation Connector Board of Directors. Fauquher was honored with the award at the Muncie-Delaware County Chamber of Commerce's 126th Annual Meeting Celebration on Oct. 15.
The John W. and Janice B. Fisher Governance Award annually honors a non-profit board member in Delaware County for exemplary leadership, integrity, responsibility and accountability.
"This year, more than ever, has demonstrated the invaluable service board members provide to non-profits," said Jud Fisher, president and chief operating officer of the foundation. "Superior board members selflessly lead their organization not just in good times, but also in challenging times; Ron Fauquher is such a board member."
With the onset of COVID-19, Fauquher's leadership and financial acumen prepared  the Innovation Connector to navigate the pandemic.
"It's one thing to lead when times are good. To do so during times of crisis is another thing altogether," Ted Baker, executive director of the Innovation Connector, wrote in Fauquher's nomination. "As the COVID crisis grew, Ron's leadership to the [Innovation Connector] and the community was paramount."
Throughout the pandemic, Fauquher "encouraged regular, honest and positive communication," the nomination said. Additionally, even before the pandemic hit, Fauquher had advocated for the Innovation Connector to have adequate cash reserves; these reserve funds acted as "an operational lifeline" for the organization during 2020, Baker wrote.
Fauquher has served on the Innovation Connector Board of Directors for 17 years, during which his most notable attribute has been his ability to guide the organization in strategically pursuing opportunities in alignment with the Innovation Connector's vision. An example of this foresight, Fauquher led Innovation Connector in becoming an Indiana Certified Technology Park in 2004, which not only generated $5 million in state funding, but also established the organization—and Muncie—as a distinguished location for start-up and small business support.
"Effective organizations and boards are led by good leaders who can see the vision and plan accordingly," Baker wrote. "A community business builder at heart, Ron is continually bringing discussions back to guiding principles."
Baker described Fauquher as being the "boldest voice of advocacy" for the Innovation Connector, whose mission is "to support and accelerate the creation of successful technology- based businesses and emerging companies to improve the economy of Muncie and East Central Indiana."
"Thanks to Ron, jobs are being created, and…many Muncie residents are living better lives," Baker wrote. "Indiana and Delaware County need Muncie at its best. That can only happen when people like Ron Fauquher have a life passion for investing and leading an organization."
As part of Fauquher's recognition as an exceptional leader, Ball Brothers Foundation granted $10,000 to the Innovation Connector for operations or further board training. Fauquher also received a specially designed award hand-crafted by Brent Cole, associate professor of art at Ball State University's Marilyn K. Glick Center for Glass.
This year, Ball Brothers Foundation received 14 nominations for the Fisher Governance Award. In recognition of the outstanding volunteer contributions made by each of these nominated board members—particularly during this exceptionally challenging year—the foundation awarded a $500 grant to each organization that submitted a nomination.
Previous recipients of the John W. and Janice B. Fisher Governance Award include:
James Rosema, Muncie Mission Ministries (2019)
Leigh Edwards, Muncie Civic Theatre (2018)
John Craddock, Community Enhancement Projects (2017)
Ron Orebaugh, Delaware County Soil & Water Conservation District (2016)
Juli Metzger, Project Leadership and Boys & Girls Clubs of Muncie (2015)
Pat Botts, Greater Muncie, IN Habitat for Humanity (2014)
Nancy Turner, Muncie Public Library (2013)
Jeff Parsons, Youth Opportunity Center (2012)
Teresa Willman, Cardinal Greenway, Inc. (2011)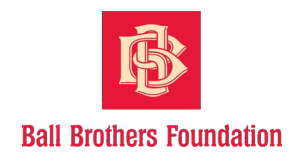 About Ball Brothers Foundation
Ball Brothers Foundation is one of the state's oldest and largest family foundations. Annually, the foundation makes approximately $8 million in grants to support arts and culture, education, the environment, health, human services, and public affairs. The Muncie-based private foundation gives priority to projects and programs that improve the quality of life in the foundation's home city, county and state.