By John Carlson—
Watching hard-working men or women go about their jobs never gets old for me.
This is a reaction to my own newspaper career, I suppose.
In thirty-nine years of journalism, my greatest level of physical exertion came from hitting the "shift" key on my word processor a couple hundred times a day. Well, unless you count my frequent trips to the vending machines for Cheez-Its and Hershey bars.
But recently we hired Steve Massie and his guys from Specialty Tree Care to take down a Crimson King Maple in our front yard that had, sadly, given up the ghost, shedding its brittle leaves all summer long.
Abandoning hope for this cool tree was a bitter pill.
Nevertheless, coffee in hand and our dog Jersey on a leash, Nancy and I sat on a bench to be entertained by the morning's proceedings, which left me with one overriding thought: These guys didn't  need to waste money on gym memberships.
They got all the workouts they could ask for on the job.
Granted, I guess automation has made the modern arborist's work easier than it was for his forebears. Still, from his truck's white bucket, Massie grabbed everything from large branches to substantial logs in one arm before expertly guiding his chainsaw with the other arm, then expertly dropping these cuttings to earth.
There wouldn't be enough Advil in Delaware County for me to do that.
Then the ground crew, avoiding wood falling from above almost by second-nature, hurried armload after armload of branches, along with some pieces of tree up to a foot in diameter, to their rapidly filling trailer.
One of the crew appeared to be in his twenties, but the other guys were older. The mere thought of what that physical labor would have done to my decrepit back left me squirming like a guy with tree ants in his pants.
What also impressed me was Massie's chainsaw. Far from the sort of big bruiser I'd have thought necessary for the job, his was closer to the dinky model I once owned back in the day.
As I recalled, this chainsaw was a Father's Day gift. I hadn't asked for it, and hadn't particularly wanted it, but the minute I opened the box it was a case of love at first sight. Half-dreamily I asked myself, did I now own a chainsaw? Heck YEAH, I now owned a chainsaw!!! Suddenly, I felt like a member of some geeky brotherhood of chainsaw-wielding suburbanites whose secret high-sign was pretending to yank the starter cord.
The fact was, however, I didn't have much in the way of trees to drop. In fact, the only thing I had in shorter supply than trees to drop was basic knowledge of chainsaw safety. I knew nothing. It eventually struck me that if I had  any trees to drop, there was a ninety percent chance one of them would drop on me.
In the end, I think I threw my unneeded chainsaw in to sweeten the deal when we sold our Yorktown house and moved to Muncie. One week later, the Terrible, Horrible, No Good, Very Bad Ice Storm hit and we were waist-deep in downed tree limbs that needed cutting.
All I could say was a Homer Simpson-ish, "Doh!"
But back to our tree …
When it finally came time to down what was left of the tree's stout trunk, which must have been ten-feet tall, the biggest guy on the crew went to work with a bigger chainsaw. Despite watching him like a hawk, my attention was momentarily distracted by Massie putting his Bobcat through its paces. When I looked back, the trunk was already on the ground.
Here again, all I could say was, "Doh!"
That's another thing about working folks, though. While the rest of us operate word processors, copiers and pencil sharpeners, working folks operate cooler things like combines, socket wrenches and Bobcats. Massie made that little front-end loader dance, expertly avoiding our shrubs as he scooped up branches, then two lengths of trunk the guys estimated weighed more than half-a-ton.
Watching him I was jealous, but not insanely so.
Sure, I would like to operate a Bobcat sometime, especially the kind with tank treads, even if only to drive to the store for pork rinds. But Nancy is flat-out nuts about Bobcats. She wants one for herself, so she can take it out and effortlessly dig up our lawn whenever she feels the urge.
I suppose this would worry me if we didn't get along so well.
"Honey, what ya digging out there?" I could hear myself nervously asking after somehow pissing her off.
But she's pretty pacifistic, too, and unlikely to do me any serious harm, at least not without just cause. So with our fortieth anniversary not too many years off, nothing would make her happier than finding a Bobcat with her name on it parked out in our garage.
Guess this makes her just another working stiff, even if she is a retired professor.
Anyway, Massie and company did great work in taking out our dead maple and cleaning up after the job, but this was only right, trees being special things to them, as well as to many of us.
As poet Joyce Kilmer famously noted, "Only God can make a tree …"
But it takes some special workers to bring one down quickly and efficiently, with the respect that is due its beautiful gift of wood.
---
John's weekly columns are sponsored by Beasley & Gilkison, Muncie's trusted attorneys for over 120 years.
About Beasley & Gilkison
We listen, analyze your unique situation, and prepare a course of action that best fits your needs. Contact one of our attorneys to schedule a consultation, or for more information, call 765-289-0661 or visit our Facebook page or website at beasleylaw.com.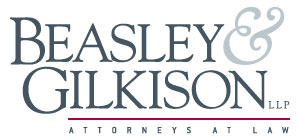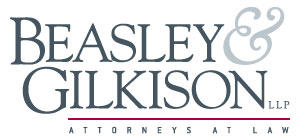 ---
A former longtime feature writer and columnist for The Star Press in Muncie, Indiana, John Carlson is a storyteller with an unflagging appreciation for the wonderful people of East Central Indiana and the tales of their lives, be they funny, poignant, inspirational or all three.  John's columns appear on MuncieJournal.com every Friday.