By: Dr. Greg Pyle—
Muncie, IN—Did you know that how your child breathes and feeds can affect his/her growth and development? It starts early, and we know that breast feeding is the first step in proper growth. "Pure breastfeeding for more than 6 months is positively associated with primary dental arch development in both anterior/posterior and lateral planes in primary dentition. Therefore, pure breastfeeding for more than 6 months is recommended, as it is associated with lower chance of the development of abnormal dental relationships" (BMC Oral Health. 2015;15 (30)).
Being able to properly and effectively breast feed can sometimes be a problem. Many babies have "tethered oral tissue", more commonly known as tongue tied or lip tied. This tissue can interfere with your baby getting a proper "latch" and therefore will make breastfeeding difficult or nearly impossible. The good news is that correction of this problem can be easily remedied with a procedure called frenectomy.
To get ready for this procedure, it is best to do this around a normal feeding time. This procedure is performed in our office with our Biolase laser. The frenectomy is done using topical anesthetic and is a very quick procedure. The nursing mother is waiting to nurse, and the baby and mother are reunited immediately after the procedure to begin feeding!
Lactation consultants are fantastic resources to get the very best results from breast feeding. We're happy to partner with you and your physician to ensure your baby is happy and healthy!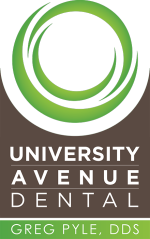 For more information contact:

University Avenue Dental
800 W. University Ave
Muncie, IN 47303
Phone: 765-288-6121
http://www.drgregpyle.com