By: John Carlson—
From our seats in Row BB at Emens Auditorium a couple weeks ago, Bob Dylan didn't look like an American music icon. The familiar tousled hair and his slight build somehow seemed offset by the stiff movements of a man nearing 80 years of age, a man who didn't exactly hop around the stage like Mick Jagger does, even back in his younger days.
Plus, wouldn't you figure an American music icon would take the opportunity to bestow some wisdom on his audience, and maybe even engage in a little justifiable pontificating?
But no. Throughout the whole concert, Dylan literally didn't voice a word that I heard, except in song. Otherwise, he was silent as the bust of whom I assumed was Alfred Nobel peering mutely from its perch at the back of the stage set. No exercise in self-indulgence, this bust's appearance seemed more like a good-natured take on the vagaries of musical fame and fortune, as offered by a singer and wordsmith now numbered among the world's Nobel laureates in literature.
Tell you what, though, Dylan rocked that place.
Not every minute, though. Backed by the members of his excellent five-piece band, who along with the singer were all dressed in black, he performed some mellower numbers. There was "Girl From the North Country," which was nice even without his late buddy Johnny Cash's loose accompaniment.  There was "When I Paint My Masterpiece," too, though like the rest of the songs he performed, this didn't slavishly follow the contours of his classic recording.
But other numbers? They proved the jeers that once rained on the former folky when he went electric were unfortunate, but unavoidable. His musical soul mandated it: He had to plug in. At Emens he turned the bluesy "Gotta Serve Somebody" into a rollicking ride, one  that would have gotten us old-timers up on our feet if our joints – meaning the kind of joints where your bones hinge – weren't so stiff and sore.  The same went for other Dylan classics like "Highway 61 Revisited" and additional numbers from what now amounts to a sixty-year catalog of brilliantly written songs.
And his voice? Hey, nobody ever accused Dylan of sounding like Andy Williams. Nobody ever wanted him to sound like Andy Williams, much as you or I may admire that late crooner's mellow pipes. Instead his throat brimmed with the familiar shuffle, slide and whine it's always had. But it was strong, and no Dylan fan would want it any other way.
For me, though, this was more than just a concert. This show represented a last-ditch chance at rock redemption.
The fact is, Nancy and I lived just across Tillotson on West Riverside when Dylan first ventured to Muncie back in 1983 or so. With our daughter Katie being a baby then, we didn't hire a sitter and walk less than the mile it would have taken to see him perform. But that whole evening, keenly aware of his nearby concert, I sat on my couch babbling in disbelief. "Bob Dylan is playing just down my  street," I kept mumbling to myself, "and I'm sitting on my butt here." For months afterward I pondered turning in my dedicated rock 'n' roll nut card. Then maybe ten years ago or so Dylan came to Emens again, but we couldn't make it because of a scheduling conflict.
But this time? The only way I was going to miss his show was if heading into the concert, a Ball State bus creamed me at the Scramble Light.
Happily for me that didn't happen, so I was able to fully appreciate his appearance and what it meant, and means. The fact is, you've got THE Bob Dylan, and he's played Muncie three times. If this were England, that would be like Paul McCartney showing up to perform three times in your quiet little hometown of Upper Tooting.
It almost defies belief.
On a coolly illuminated stage, Dylan and company opened up with his accompanying himself on electric guitar. The rest of the show he spent playing the piano, wailing on the harmonica or simply standing there singing. Part of that time I had to fight an urge to pinch myself. If the reaction of the packed house was anything like mine – and I think it was – seeing his live performance felt almost surreal.
Watching and listening, I couldn't help but wonder at the fact my Dylan devotion had taken some time to percolate, when others recognized his improbable aura immediately. It brought to mind my former neighbor and high school chum Rick Day, who would spend hours on his front porch strumming  his killer Gretsch guitar. Even way back in 1965, he'd be playing and singing "Ballad of a Thin Man" when my own musical tastes were centered on throaty three-chord stompers by The Dave Clark Five or teeny-bopper charmers from Herman's Hermits. Even as a teenager, Rick heard the magic in Dylan's music that would elude me for several more years.
While it seemed the vast majority of those attending the latest Emens show were aging Baby Boomers like Nancy and I, there were young people there, too. One young fellow straight ahead even stood and blocked our view for a couple songs. I must confess that in our slightly heated exchange that followed, I let fly at least one heartfelt F-bomb, and also was tempted see if my cane could reach his head a time or two. But in the end, when he began bowing to Dylan during "Gotta Serve Somebody," I had to concede that for a sprout, he had pretty good taste in music.
Now, in the wake of that show, I've found myself listening to my favorite Dylan recordings every day. "Like a Rolling Stone." "Subterranean Homesick Blues." "Just Like a Woman." "Lay Lady Lay." "Visions of Johanna." "Tangled Up in Blue." "Rainy Day Women # 12 and 35." And if you think Dylan's voice could  never be beautiful, there's "Tomorrow Is a Long Time."
The list isn't endless, but there are a heck of a lot more outstanding songs where those eight came from, and I've got access to all of them. Best of all, those unforgettable tunes and lyrics running through my mind now bring me a sense of relief, instead of frustration.
I've finally seen Bob Dylan, and all seems right in my musical world.
---
John's weekly columns are sponsored by Beasley & Gilkison, Muncie's trusted attorneys for over 120 years.
About Beasley & Gilkison
We listen, analyze your unique situation, and prepare a course of action that best fits your needs. Contact one of our attorneys to schedule a consultation, or for more information, call 765-289-0661 or visit our Facebook page or website at beasleylaw.com.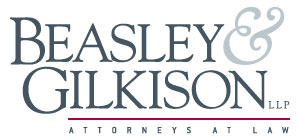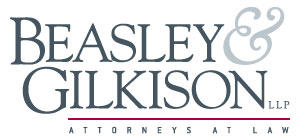 ---
A former longtime feature writer and columnist for The Star Press in Muncie, Indiana, John Carlson is a storyteller with an unflagging appreciation for the wonderful people of East Central Indiana and the tales of their lives, be they funny, poignant, inspirational or all three.  John's columns appear on Muncie Journal every Friday.