By: Jeannine Harrold, Historian, Paul Revere Chapter DAR—
Muncie, IN—November is Native American Heritage Month and to pay tribute to the rich traditions and ancestry of the region, The Paul Revere Chapter of the Daughters of the American Revolution in Muncie, the Delaware County Historical Society, and Minnetrista are sponsoring a special program at Minnetrista, Saturday, November 9, 10:00 am-11:30 am.
Chris Flook, Ball State University Associate Lecturer of Telecommunications and author of Native Americans of East Central Indiana, will present one of the little-known, but fascinating stories from our community's past. According to Flook, in 1805-06, a series of visions from the Lenape prophet, Beata, incited a veritable revolution along the White River. The events that surrounded her visions came at the end of nearly 100 years of war, genocide, murder, and cultural destruction at the hands of European settlers. Beata is credited with setting off reforms that changed Lenape culture and altered American history forever.
No registration is required to attend this free program at the Minnetrista Center, 1200 N Minnetrista Parkway, Muncie. It is open to all ages. Complimentary DVD's of "The Lenape on the Wapahani River" will be given to all attendees.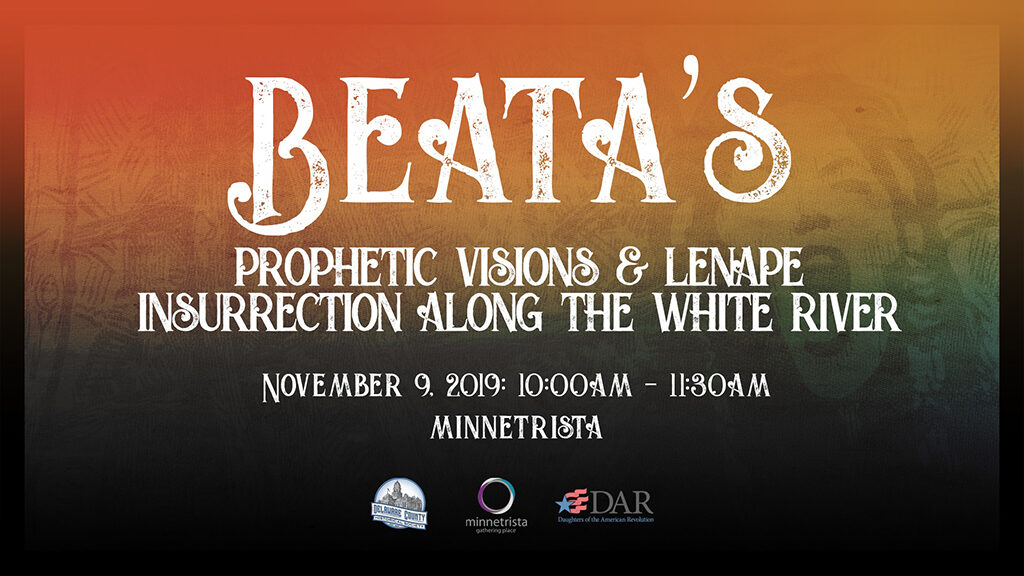 Related article below
Muncie Resident Chris Flook Authors Book, "Native Americans of East-Central Indiana"