By: Stephen Mortland—
Muncie, IN—Minnetrista is your year-round gathering place! As summer fades to fall and fall gives way to winter, Minnetrista's spacious campus will continue to provide activities and adventures for friends and families to enjoy. If you have enjoyed our 40 acre campus and our gardens in the summer months, just wait until you see the greenway covered in a blanket of snow, or the bare trees covered in ice, winter at Minnetrista reveals an entirely new dimension of beauty!
And when it gets too cold to spend much time outside, don't worry, we have plenty of warm, indoor activities to keep you entertained and learning. The historic Oakhurst home just recently underwent new renovations to make way for the Oakhurst Experience! This reimagined experience tells the story of the George and Frances Ball family through the eyes of their daughter, Elisabeth, "Betty". With an emphasis on literacy, canning, gardens, and family, visitors can explore the historical Ball family home full of interactive experiences. Learn the history of the home, the stories of the family, and experience the value of time spent together.
You can also escape the snow by playing and creating new memories with your family and friends in Betty's Cabin! Inspired by the active imagination of Betty Ball, the cabin is open year-round on Tuesdays, Thursdays, Saturdays, and Sundays for discovery and fun.
Think our Farmers Market only runs through the warmer months? You are in for a treat when you join us for our Indoor Farmers Market. Our indoor seasons runs from every third Saturday November through April in our main building from 9 a.m. through noon. Gather with your family and friends and discover a variety of fresh produce, meats, eggs, baked goods, jams, and more!
There is so much more. Take advantage of some of our pre-packed Explorer Bags or sign up for a guided workshop. Venture upstairs in our main building to see what exciting, interactive exhibits we are hosting in our three gallery spaces and, while you're up there, let your kids make believe in The Clubhouse filled with toys and stuffed critters! Winter at Minnetrista is as exciting and full of adventure as every other season, which is why we are your year-round gathering place. Hope to see you soon!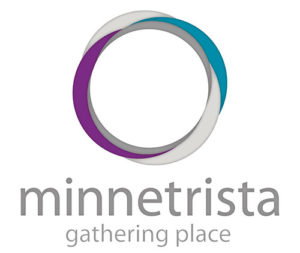 1200 N. Minnetrista Pkwy, Muncie, IN 47303
Phone: 765-282-4848
Website: http://www.minnetrista.net
Facebook: https://www.facebook.com/minnetrista/