By: Karen Bullock—
Albany, IN—Weather in Indiana can be very unpredictable!  No matter what the forecast says, you can count on Bullock Heating & Cooling to keep you comfortable all winter long. At Bullock's we have a team of trained professionals ready to help you determine the best heating, cooling, and air quality solutions for your home or business.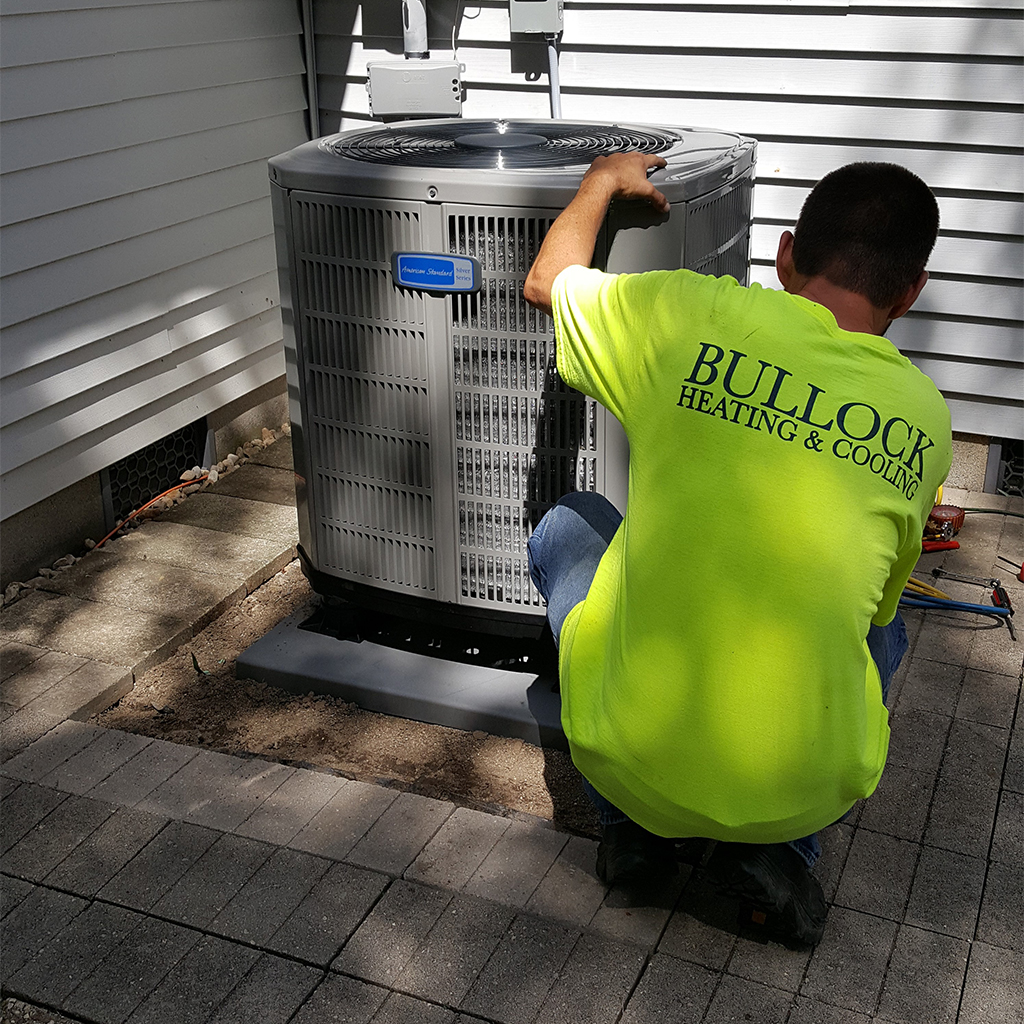 We have been serving this area for 40 years and our dedication to our customers remains as strong as ever. We have no high pressure salesmen and no quotas that our service techs have to meet. Our goal is to keep you comfortable year round and keep you as a satisfied customer for many years to come. We strive to offer you the best service and equipment in the industry and that's why we offer a 100% satisfaction guarantee!
Bullock Heating & Cooling is an independent American Standard Heating and Air Conditioning dealer. We also offer LG ductless heating and cooling systems, geothermal systems, Apco air purifiers, and options for smart thermostats. We have an in-house sheet metal shop and can customize ductwork to your specific needs.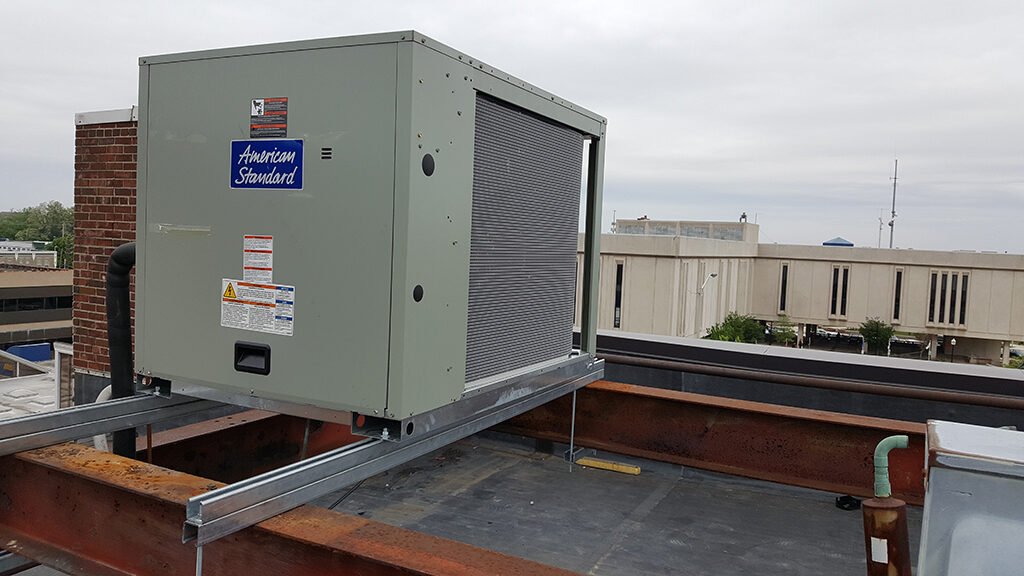 Bullock Heating & Cooling is no stranger to commercial HVAC installation and repair — and that's important. From "light commercial" units to large rooftop systems, you want professionals to help you get the job done right. You need hassle-free installation and repair visits, minimum downtime, and of course the best deal possible. Our company is fully insured, bonded, and licensed.
Here are some tips to help save energy costs this winter:
Install weather stripping – check your home's exterior doors for cold air leaks.
Install a door sweep – a sweep is a flexible piece of rubber or plastic that's held to the door's lower edge by a strip of  aluminum.
Seal attic air leaks -find and seal gaps that could be allowing as much as 30% of your heated air to leak outdoors.
Close the damper – shut the flue after the fireplace has cooled.
Add attic insulation -make sure you have the recommended R factor for your area.
Install a programmable thermostat – according to EnergyStar this can save up to $180 a year in fuel costs.
Seal furnace ducts -leaky ducts mean higher utility bills and a house that's harder to keep warm.
Replace furnace filters monthly – dirty filters reduce efficiency and push up heating bills.
Keep your furnace running smoothly – servicing the furnace regularly helps catch problems before expensive breakdowns and can prolong the furnace's life. Join our Energy Savings Agreement plan and we'll make sure your system is maintained annually.  See details on our website.
Use your window coverings – draw window coverings at night and when you're away to conserve heat in the home.
Using these tips can help you deal with the cold winter weather. If the unexpected happens and you need a new system or major repair, simplify the process by financing and spreading out the cost over time. Get a quick credit decision and affordable payments with our financing options. Call us or check our website for details.
There's no need to fear Ol' Man Winter – count on Bullock Heating & Cooling to get you through the cold weather!  Call us at 765-284-7720 day or night.

Bullock Heating & Cooling, Inc.
120 S Broadway St
Albany, Indiana 47320
765-284-7720
www.bullockheating.com
Facebook: Bullock Heating & Cooling