By: Muncie Downtown Development Partnership—
Here's the lowdown on what's happening, where, and when.
WALNUT ST.
Debbie's Handmade Soap: 123 S. Walnut St.
Celebrating two years Downtown. Door prizes and refreshments.
Kirk's Bike Shop: 124 S. Walnut St.
Open late; offering flat tire repair clinics.
Wishbone Gifts: 201 S. Walnut St.
Featured artist Lucas Reidenbach will hang his work inside the shop and will be doing live painting in front of the shop on Walnut Street.
Valhalla: 215 S. Walnut St.
Governor Davis will play after ArtsWalk/Soup Crawl for an open jam night, beginning at  8:30. No cover.

Former Chase Bank Building: 220 S. Walnut St.
The Muncie Arts and Culture Council and PlySpace, an artist-in-residence, will present a short performance by PlySpace resident Linda Ryan.  During ArtsWalk, she will  perform a solo dance titled "The Teller" inside the former Chase Bank building. The 10-minute performance about money, credit, and the sinister side of customer service will be viewable through the bank windows on Walnut Street and will  begin at  7:30. The audience should gather outside of the building on Walnut Street shortly before the performance.
Downtown Flea Market, Oddities and Antiques: 227 S. Walnut St.
Featuring Oddities Dealers and their wares. Some are collectors of the unusual, such as a dinosaur egg, anaconda skin, 200-year-old skulls from the Catacombs, rare articulated animal skeletons, an opium pipe from 1890, and so much more. Refreshments will be served.
Heidi J Hale and Olive & Slate
20% off at both locations.
Toys Forever Models & Hobbies: 300 S. Walnut St.
Keep playing with Toys Forever Models & Hobbies during ArtsWalk! They will be displaying and offering hands-on demonstrations, both in the store and on the sidewalk. While you are on the corner of Walnut and Adams, be sure to check out their spooky Halloween window displays, too!
Made in Muncie: 313 S. Walnut St.
Will be featuring Published, a series of black and white photographs by artist Angie Hedman. Angie is an artist, writer, gallery coordinator (The Cup), and high school art educator (Monroe Central) who creates and resides in Muncie. Her photos focus on the details, flaws, deterioration, shadows, and understated intricacies of the everyday objects that surround her. The collection of exhibited photos have appeared in literary magazines and journals throughout the past year.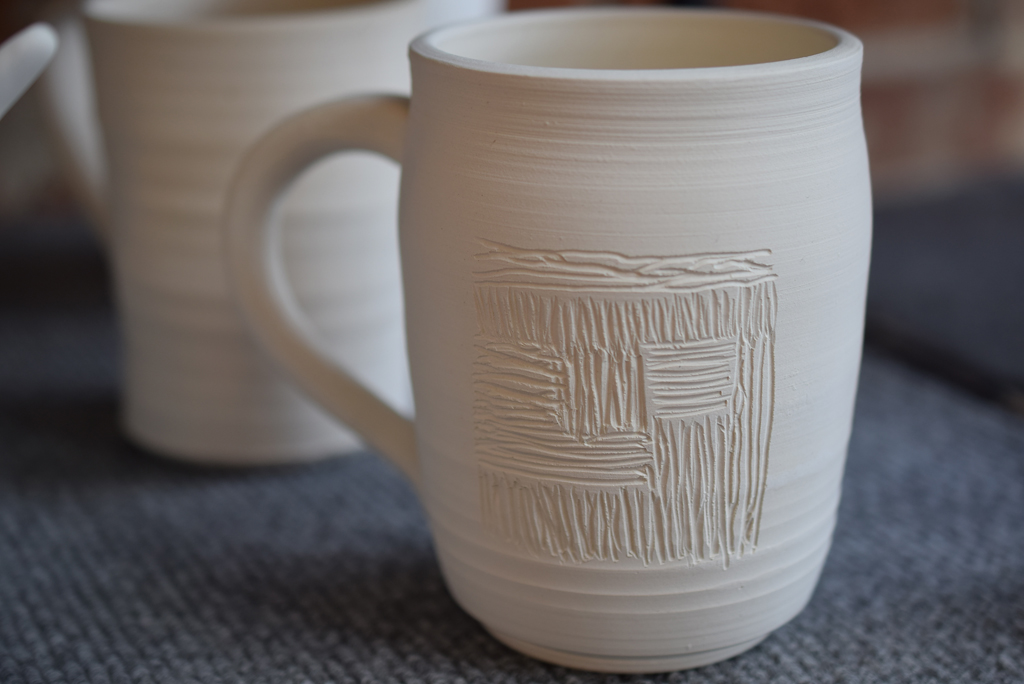 The Caffeinery: 401 S. Walnut St.
Featuring the photographic work of Jayne Rohlfing.
www.besweetlight.com
Muncie Makes Lab: 628 S. Walnut St.
pink punch: an all-pink show celebrating the color pink! Multiple mediums are represented in this show, from both fresh and familiar local artists. pink punch is a meaningful collection of heartfelt artwork, good vibes, and a sincere love of pink.
ADAMS ST.
Muncie Map Company: 111 E. Adams St.
Muncie Map Co. will be celebrating its Grand Opening Extravaganza by launching The United States of Data, a gallery show and map series by shop cartographer Andy Shears. He will be examining the aesthetic quality of geospatial data with a set of 2,640 different maps. Their acclaimed Muncie Ramones tribute T-shirt will be available. Live music by Beard of Rock, munchies, and freebies.
The Neely House: 617 E. Adams St.
Muncie's newest farm-to-table upscale dining destination will host its ribbon cutting ceremony at 4 p.m. and celebrate its grand opening throughout the evening. Listen for the ringing of the original Muncie Central High School bell as the ribbon is cut. Come explore the newly renovated Neely House, the history, the grounds, and a superlative dining experience.
CHARLES ST.
Twin Archer Brewpub: 119 W. Charles St.
Will present a show of children's art titled Impressions of my Neighborhood. 20 young artists from across Muncie have created artwork about their neighborhoods. Ball State's Building Better Neighborhoods program will be on site with postcards for youth visitors to fill out about what they love about their school, neighborhood, or city. These postcards are part of a campaign to share positive stories with our neighbors and will be mailed to randomly selected addresses across the city of Muncie.
The restaurant will also have decorated pumpkins and pumpkin beer on draft.
The Fickle Peach: 117 E. Charles St.
Exhibition by Lori Ricciardi Wright and Annie Wright.
Forever Young: 125 E. Charles St.
Featuring an apple cider stand and an abundance of cuteness.
YART: Canan Commons
YART is a Yard Sale for Art!
This community art sale, with a goal of making art affordable and accessible to everyone, brings together artists and art patrons in a casual and unique setting. YART will ring the park at Canan Commons this year. The Pumpkin Trail & Glow will lead you right to YART.
The Fall 2018 Muncie YART will feature a wide variety of handmade jewelry, photography, clothing, oil/acrylic/watercolor paintings, fused glass, ceramics, knits, pottery, candles, toys, drawings, sculptures, lampwork glass, stuffed animals, digital art, mosaics, live art, and live music.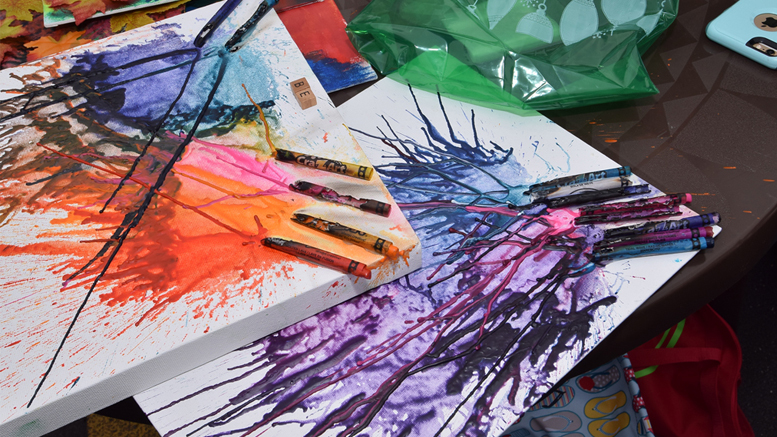 Pumpkin Trail & Glow 
Follow the Pumpkin Trail throughout the streets of downtown Muncie during ArtsWalk. The Pumpkin Trail will end at Canan Commons with the Community Pumpkin Glow contest. Cash prizes will be awarded @ 8 p.m. from the stage.
Prizes are as follows: 1st place, $250; 2nd place, $100; 3rd place, $50 prize; Honorable Mention, DWNTWN gift bag.
MAIN ST.
Cornerstone Center for the Arts: 520 E. Main St.
Will host the opening reception of A Nature Walk with God, featuring a collection of landscape paintings by regional artist Barbara Kuntz. The reception will take place in the newly renovated Judith Barnes Memorial Gallery on the second floor of Cornerstone Center for the Arts from 5 to 7 p.m.
In the collection A Nature Walk with God, artist Barbara Kuntz utilizes the act of painting to explore a journey of self-expression. Drawn to nature as a place of rejuvenation, Barbara began each painting using only the memories of places she has been as inspiration. She then allows the painting to evolve into an image of its own making. This experiential process encourages the paint colors, the paint brushes, and a little technique to create work that allows the imperfections in life to exist without an eraser. Barbara has found natural recurring subjects—trees, water, rocks, and sky—within her body of work, creating a sense of solitude and peace.
Gordy Fine Art & Framing Company: 224 E. Main St.
Will open the exhibition Hurley Goodall: Muncie Icon.  Photographs will be drawn from Ball State University's Archives and Special Collections, a department of Ball State University Libraries. Copies will be sold to benefit the Delaware County Historical Society's effort to commission a statue of Muncie's great African-American leader. Light refreshments will be served.
Downtown Farm Stand: 125 E. Main St.
Smoking Bratwurst with kraut and mustard in front of the store.
E. JACKSON ST.
The Guardian Brewery: 514 E. Jackson St.
We're Still Makin' It: Work by Mark King and Pat Kowalski King.
Book Arts Collaborative and Tribune Showprint: 514 E. Jackson St.
Artist Scott Wood will be featured at First  Thursday  this month. Scott turns acrylic and exotic wood barrels for pens by hand and assembles them using pre-cast parts.
Scott will be demonstrating and selling pens. This is an opportunity to shop Scott's incredible inventory and observe Scott creating his pens.
Stop by Book Arts Collaborative and Tribune Showprint for shop tours and a hands-on printing experience.
Gindhart at MadJax: 514 E. Jackson St.
Debra Gindhart's 2018 exhibit, Girl Power, tells of influencing cultural attitudes and the transformation of stereotypes. There is no singular medium or style that unites feminist artists—they often combine aspects from various movements and media, including conceptual art, body art, and wearable art into works that present a message about women's experiences and the need for gender equality. Gindhart uses aerosol paints, acrylics, and assemblage technique pieces.
Debra Gindhart's Trafficked Art, Real Babes Recycle, Armed & Polite, #Metoo  series, and Degradation Dolls will highlight her ArtsWalk 2018 exhibit. She will also have her Green Glam Studio collection of HAUTE COUTURE HANGERS featured in her artist show and reception.
A meet and greet with the artist and light refreshments will be offered. Gindhart's studio is located on the second floor of MadJax.
CAP Makes Muncie Makes at the Madjax Maker Hub: 514 E. Jackson St.
Through the Motivate Our Minds after-school program, College of Architecture and Planning students are working with 4th- through 8th-grade students as part of the CAP Makes Muncie Makes initiative. Students will exhibit their hand-made sketchbooks as well as preliminary designs for signs and construction games for the M.O.M. community garden.
CAP Makes Muncie Makes and Motivate Our Minds will show community workshop design ideas for the M.O.M. community garden, adjacent to Shaffer chapel, as well as photos from preliminary work done by M.O.M. students and TEENWORKS.
M.O.M. teachers: Morgan Aprill, Marilyn Marks, and Leah Bowman. M.O.M. students: Justin, NaKyla, Arshaun, Brayden, Cayden, Matthew, and CJ. BSU mentors: Mason Olson, Pam Harwood, Janice Shimizu
N. HIGH ST.
Hans Heintzelman/Hub Community Garden, sponsored by Spangler Farms: 101 N. High St.
Heintzelman Hardwood Floors/Floors for Forests: Free tree giveaway (Red, White and Black Oak; Sycamore; Flowering Dogwood; and River Birch). Tree planting demo at 6:45. Music featuring Jason Beeson and Billy Brown.
103 N. High St. 
Soup Crawl location for Grains and Grille. Bad Dad will be on site. Retrospective of Artwork by Hans Heintzelman.
Aw Yeah Comics: 107 N. High St. 
Featuring work by James Ong, an animation artist and BSU student, and other artists.
Savage's Ale House: 127 N. High St.
Jeffrey Brackett will show abstract, colorful mixed-media (watercolor & ink) designs. All work is framed (9″x12″). 50% of all sales will be donated to The United Way of Delaware County in support of Ball State's annual fund-raising campaign. Come get some cool art and support your community at the same time!
E. WASHINGTON ST.
The Delaware County Historical Society: 120 E. Washington St.
Will rededicate the once-lost Charles Willard statue at 5 p.m. The limestone statue of the early Muncie mercantilist was placed in a third-story alcove of the Willard Building in 1887. In 1961, the building was torn down, and within a few years, the statue vanished. In 2016, the statue was found at the Chattanooga Choo Choo Hotel, under the assumption it was a Confederate General. After some discussion regarding the statue's true identity, it was returned to Muncie in September.
A vintage, Hoosier-made, 1866 Gaar Scott Steam Engine will cook the chili for this year's Soup Crawl. Visitors may also tour the Moore-Youse Museum free of charge. The DCHS has three exhibits on display featuring Delaware County sports and athletic teams, Delaware County in the first World War, and Delaware County pottery.
Take a quick walk down east Adams Street to find great music, hot tea, and cider at Grace Episcopal Church on the corner of Adams and Madison. Guitarist and singer, Ric Dwenger, a Muncie native and long-time performer, will be playing and all proceeds will go to A Better Way. The concert begins at 7:30 p.m. wit a reception to follow.
300 BLK S. WALNUT ST.
Prime Trust is hosting a Soup Crawl benefiting Second Harvest Food Bank at a variety of DWNTWN and other locally owned restaurants. Tickets are available in advance for $20 at all Prime Trust branches and Second Harvest Food Bank.
A Taste of Magic Catering (at KidsPeace)
Ancestral Meats (at Rose Court)
Big Brothers Big Sisters of East Central Indiana (soup by Sitara Indian Cuisine)
Casa Del Sol Mexican Grill
Courtyard Marriott Bistro
Delaware County Historical Society
Emily Kimbrough Museum
Grains & Grill (at 103 N. High St.)
Harmony Café
Heorot Pub & Draught House
Horizon Convention Center
Inside Out Fresh Directions (at Pridemark Construction)
Ivy Tech Chesterfield's Café
Maadi Grill
Mamma's Soul Food
MCL Restaurant & Bakery (at AQS Staffing)
Minnetrista (at Kirk's Bike Shop)
Muncie Civic Theatre (soup by Fuji Sushi & Hibachi)
New Corner Brewing Co. (at NW Corner of Walnut & Charles)
Olive Garden (at Pazols Jewelers)
osteria 32 (at Intersection)
Outback Steakhouse (at Frank Brinkman Law)
Pete's Bar & Grill (at The Fickle Peach)
Texas Roadhouse (at NW Corner of Walnut & Main)
Thr3e Wise Men
Twin Archer Brewpub
Vera Mae's Bistro
VKA Kitchen & Catering (at George Insurance)
Welch Winery (at 220 S. Walnut St.)
MUTUAL BANK PARKING LOT (CORNER OF WALNUT AND CHARLES ST.)
MSO will play from 6–7 p.m. at the corner of Charles and Walnut Streets. The performance is sponsored by Raymond James and Associates. Selections from West Side Story, The Sound of Music, Into the Woods, and others will be featured.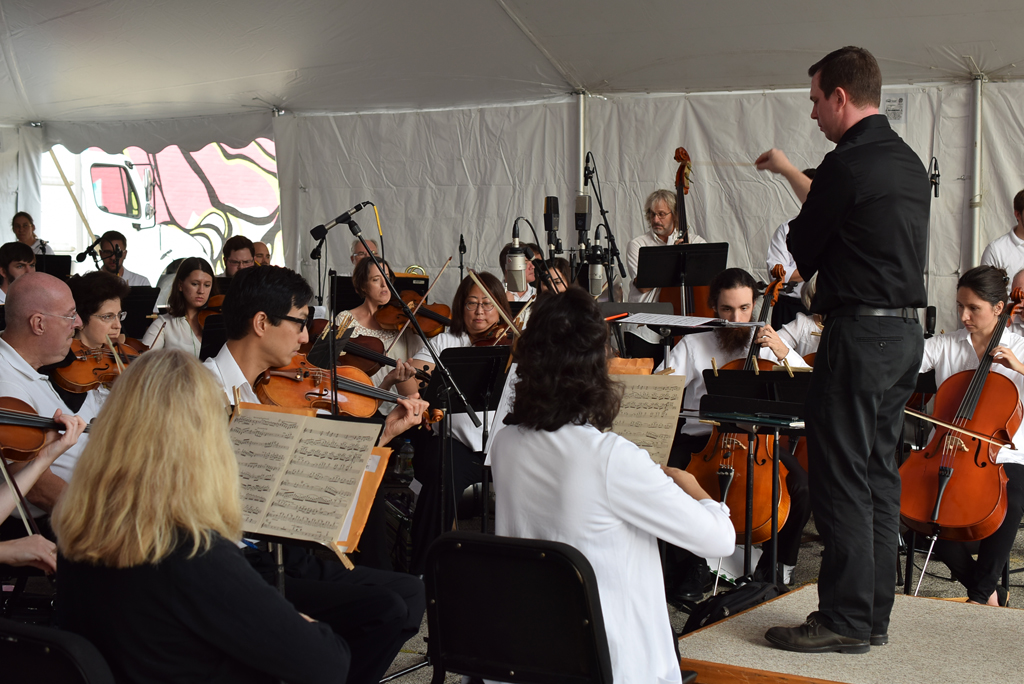 FEATURED BSU PERFORMANCES, DEMONSTRATIONS, AND INFORMATION 
Pottery students from Ball State's School of Art will be doing pottery demonstrations on Walnut Street outside of Made in Muncie Pottery, weather permitting.
David Owsley Museum of Art at Ball State University: Visit DOMA's table for giveaways and Artreach activities with DOMA docents and staff.
Live musical and dance performances at Canan Commons Stage
The Atrium Gallery will feature the work of Muncie native John McNaughton, who taught woodworking, drawing, and sculpture. The gallery will be open until 8 p.m., and McNaughton will present a Gallery Talk at 5 p.m.