By: Geoffrey S. Mearns, president of Ball State University—
It is my pleasure as the president of Ball State University to invite you to join us on Ball State's campus for the first Community Campus Experience from 1-4 p.m. on Saturday, June 16.
That afternoon, you can join us for an ice cream social on the lawn of the Ball State Quad/Arts Terrace, followed by guided tours across campus. There will be tour stops at Emens Auditorium, the David Owsley Museum of Art, Christy Woods, and Worthen Arena. Our Quad will come alive with music, games, and numerous displays promoting Ball State programming. All activities—and campus parking—will be free, and so will MITS bus service the day of the event.
This event is an outcome of the "Better Together" forums we held last Fall in partnership with The Star Press. The forums were an excellent opportunity for the University to learn how we could work together with the community to spur economic development, to improve our local schools and neighborhoods, and to expand our vibrant arts and culture scene.
At these forums, we heard that Ball State needed to generate more awareness about our arts and cultural offerings, especially those that are free and low-cost. And so we felt the best way we could accomplish this objective was by extending an invitation to all community members to come explore our campus and discover these offerings for yourself.
We hope that you will join us for what is sure to be an exciting day, and the latest example of the many ways in which Muncie and Ball State truly are "Better Together."
Sincerely,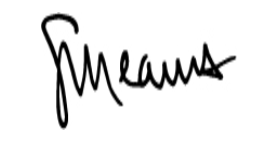 Geoffrey S. Mearns
President
Ball State University