By: Lieutenant Jonathan Taube, Salvation Army—
Muncie, IN—The Salvation Army is proud to announce a partnership with Meijer this spring season to provide much-needed hunger relief to local families through the Grand Rapids, Michigan-based retailer's customer-driven food pantry donation program, Simply Give.
"Our food pantry can see up to 60 families a day visit us for assistance," said Lt. Jonathan Taube of The Salvation Army of Muncie. "Many of them feel an extra strain in the summer without the help of school lunch programs for their kids."
Each Meijer Simply Give campaign replenishes the shelves of more than 235 food pantries in Michigan, Illinois, Indiana, Ohio, Kentucky and Wisconsin. The program encourages customers to purchase $10 Simply Give donation cards, which are then converted into Meijer food-only gift cards and given to a local food pantry in the store's community. Meijer will match each gift card purchase made during the campaign, including a special double match day on June 1 where each $10 gift card purchased will be double-matched into a $30 card by Meijer—up to $50,000.
The Salvation Army will benefit from donation cards purchased at the 6260 W McGalliard Rd Meijer store from May 13 through June 17. This year's spring campaign will, once again, coincide with the Meijer LPGA Classic for Simply Give.
Proceeds from the tournament – and its corresponding festivities – will benefit the Simply Give program. The first four tournaments generated more than $3.1 million.
"We encourage community members to help us fulfill our mission of helping feed the hungry in Muncie by purchasing a Meijer Simply Give food donation card during their next shopping trip," said Lt. Taube.
For the seventh consecutive year, Meijer will contribute at least $1 million to the 2018 Simply Give program. The Simply Give program runs three times a year: Spring, Fall and Holiday. Since the program began in November 2008, more than $37 million has been generated for food pantries in the Midwest to distribute to our hungry neighbors.
"Today's food pantries continue to struggle with keeping up with the flood of requests they receive daily," Meijer Spokeswoman Christina Fecher said. "The Simply Give program is a way for Meijer customers to partner with us and support the food banks and pantries that provide food to our hungry neighbors in the communities we serve. We certainly couldn't do it without the support and commitment of our generous customers and team members, who stand beside us in this effort."
About Meijer Philanthropy
Meijer is a family-owned retailer based in Grand Rapids, Mich. with a fundamental philosophy aimed at strengthening the communities it serves. Meijer proudly donates more than 6 percent of its net profit each year to charities throughout the Midwest. With hunger as a corporate philanthropic focus, Meijer partners with hundreds of food banks and pantries through its Simply Give and food rescue programs. Meijer also supports education, disaster relief, and health and wellness initiatives. For additional information on Meijer philanthropy, please visit www.meijercommunity.com. Follow Meijer on Twitter @twitter.com/Meijer and @twitter.com/MeijerPR or become a fan at www.facebook.com/meijer.
About The Salvation Army
The Salvation Army, an evangelical part of the universal Christian church established in London in 1865, has been supporting those in need in His name without discrimination for 130 years in the United States. Nearly 30 million Americans receive assistance from The Salvation Army each year through the broadest array of social services that range from providing food for the hungry, relief for disaster victims, assistance for the disabled, outreach to the elderly and ill, clothing and shelter to the homeless and opportunities for underprivileged children. 82 cents of every dollar The Salvation Army spends is used to support those services in 5,000 communities nationwide. For more information, go to www.salvationarmyusa.org.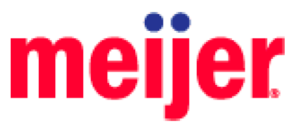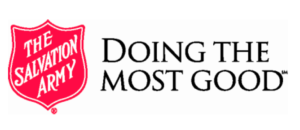 CleanCut Lawn and Landscape is this month's sponsor of non-profit stories found on MuncieJournal.com  Locally owned for over 33 years, CleanCut is your dependable, knowledgeable landscape company. CleanCut Lawn & Landscape. A better lawn. A better life!