By: Conny Knight—
Muncie, IN—Jud Construction is celebrating 50 years in business serving East-Central Indiana.  Jud Motsenbocker started the construction company in Muncie on April 5, 1968 and enjoys driving down the streets of his hometown and seeing houses and offices that he has built or remodeled.  The company located at 5105 W. Bradburn Drive is now into its second generation as Jud's son, Mike Motsenbocker, purchased the company from his father in 2006.
Jud fondly recalls that he was just 12 years old when he made his first business decision.  He knew he wanted to own a construction company so he found an image of "The Little Man" in a printer's book and this is the Jud Construction logo that is still being used today.  Much like his father Mike spent his youth riding around in the Jud Construction trucks making service calls and learning the trade.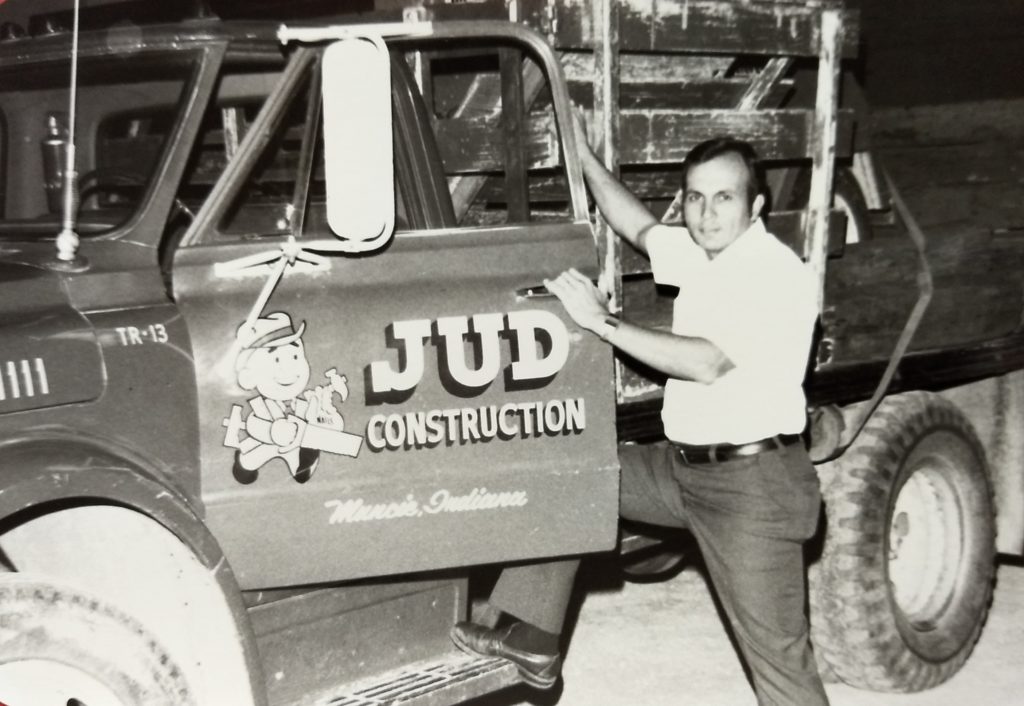 Jud believes, like any solid building, the company needs a good foundation.  For Jud that meant becoming involved in the local, state, and national associations.  Becoming a member of the National Association of Home Builders allowed Jud the opportunity to network with leaders, brainstorm, and keep up with the trends in the construction industry. Jud's involvement eventually grew to traveling throughout the country teaching classes to building professionals.  He was inducted into the NAHB Remodeler Hall of Fame in 2001 and honored as Builder/Remodeler Educator of the Year in 2014.
The successfulness of Jud Construction is greatly contributed to the loyalty of its employees and the willingness to tackle almost anything.  Over the past 50 years Jud Construction has employed over 56 people and completed almost 13,000 jobs.  The office staff and half of the current carpenters have been with the business for 20 years.   Becoming familiar with our clients and ensuring that our clients can depend and trust us is just two of the reasons that Jud Construction credits its longevity in the construction industry.
Jud Construction has proudly served Muncie and the surrounding area by living up to it mission statement, which is "Rebuilding our community with quality products, services, and workmanship thus, helping to create a better quality of life."