By: Mike Rhodes—
Muncie, IN—A funding gap for the transitional housing program, "Passage Way" for victims of domestic violence offered by A Better Way has resulted in a $20,000 donation by Muncie's Eagles Aerie No. 231. (The word aerie is defined as: The nest of a bird on a cliff or a mountaintop.)
Teresa Clemmons is the executive director of A Better Way. She said, "Twelve years ago, A Better Way began operating "Passage Way"— a transitional housing program for domestic violence victims and their children, in a newly built apartment building. Passage Way has been a successful endeavor, but HUD, funder of the program, recently changed directions to, instead, fund permanent housing (Rapid Rehousing.) Because of this new change in direction by HUD, we found out we will no longer receive their funds to operate Passage Way, yet for 8 more years we must continue the program or something similar if we are to keep the facility.
"In October of this year, funding is expected to come from another source that will allow us to continue the transitional program in the Passage Way facility. But from now until then, we have a funding gap."
As executive director, part of Teresa's responsibilities is make sure the organization has proper funding. So, Teresa met with many community organizations and potential funding sources in an attempt to rectify the funding gap. She cut the organization's operating budget. She reorganized staffing and reduced some services.
But it wasn't enough. Finally, she contacted Mayor Dennis Tyler to see if he had any ideas that might help.
Mayor Tyler contacted Eagles Aerie No. 231 and was invited to speak to the membership about the funding gap.
Eddie Collins is president of the Fraternal Order of Eagles Aerie No. 231. After hearing about the funding issue, he said, "Donating to A Better Way is something my wife and I feel strongly about. We have donated for years. Many of these women are in bad relationships and they often leave their homes with only the clothes on their backs. After the mayor came to speak to us, our organization felt we needed to help."
According to Teresa, The Passage Way program makes use of 10 apartments to house low-income families who have left violent homes but need support before being ready to make it on their own in permanent housing. Eligible participants must have children, and must participate in activities that will lead to their self-sufficiency. They may stay for up to 2 years, but most often their stay is for 6-12 months. At any given time, A Better Way is likely to be serving 10 adults and 20-30 children, and as one family moves out, another moves in.
"We are very grateful to Mayor Tyler and Fraternal Order of Eagles Aerie No. 231 for this donation," said Teresa. "On behalf of our board, our program and our residents, Thank you so very, much."
Tap or click on the play button below to listen to Vanessa's experience with  A Better Way as a current resident in the Passage Way program.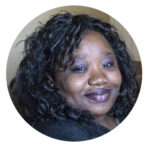 Membership in the Fraternal Order of Eagles Aerie No. 231 is open to anyone. Dues are $30 per year. If you are interested in becoming a member, just stop in and fill out an application. Their address is: 1414 S. Batavia Ave, Muncie, IN 47302.
About A Better Way
A Better Way provides shelter and services for victims of domestic violence and sexual assault, a walk-in Rape Crisis Center, advocacy, individual trauma-informed counseling, support groups, transitional housing, a 24-hour crisis line for persons in any type of crisis, afterschool programs, a suicide hotline, bullying, teen dating violence and domestic violence prevention programs, and a check-in call service for elderly or disabled homebound persons. The non-profit organization began operating in Muncie in 1977. Visit https://abetterwaymuncie.org for more information or to make a donation.