By: Scott Trout—
Muncie, IN—Do you need an out-of-the-ordinary way to celebrate St Patrick's Day?  Then consider joining with the music community for "Brotherhood In Song", a joint concert featuring the Ball Sate University Statesmen, Magic City Music Men, and Playlist Quartet.  The concert will be at 7:30 PM at First Presbyterian Church, 1400 West Riverside Avenue, Muncie and is FREE.
Ball State University has boasted a male choir since its inception in 1918 as Indiana's State Normal School, the teachers' college.  Much has changed through the ensuing years, but the essence remains as the first yearbook claimed of our predecessors' purpose: "the interpretation and appreciation of good music through quality, not quantity."  Like many of our peer institutions, the ensemble grew from a handful of students called the Boys Glee Club to a full ensemble, which today includes 60-80 singers each semester.  Representing a wide variety of academic disciplines, they join the Statesmen without audition to enjoy song, study, service, and the unique fraternal bond of male choirs everywhere.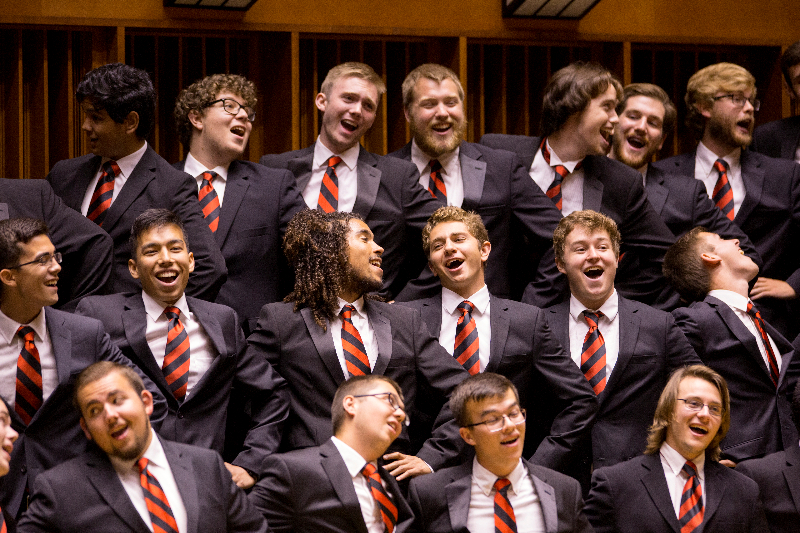 Just as our ensemble and university have changed names several times, leadership has also changed hands frequently.  In that sense, the Statesmen today with director Andrew Crow, endeavor to build a lasting legacy through a new chapter.  Dr. Crow has led the ensemble since 2009.  In recent years, we have collaborated with several other male choirs – Measure for Measure, Magic City Music Men, The Ohio State University Men's Glee Club – and offered a rare American performance of Bohuslav Martinu's Polni Mse (Field Mass) with the Ball State Symphony Orchestra.  The Ball State Statesmen have performed at the National Seminar of Intercollegiate Men's Choruses hosted by Morehouse College in 2012 and the University of Illinois in 2016 .  They are available at: www.bsu.edu/choirs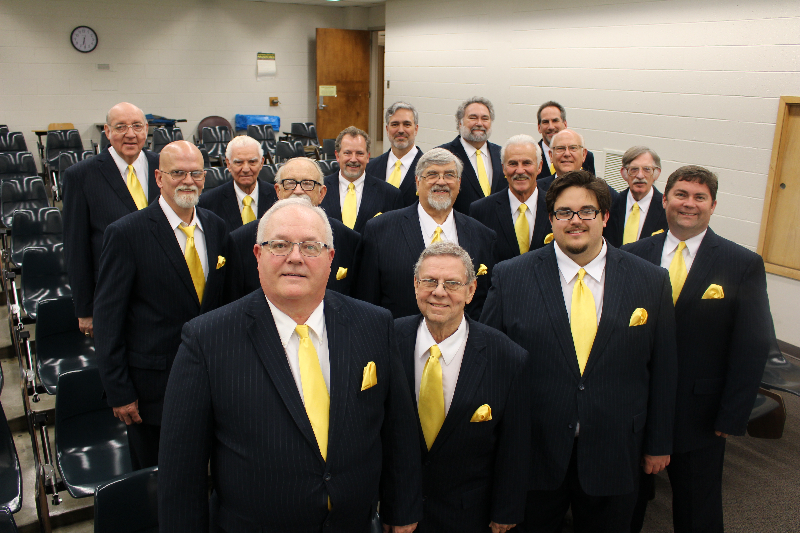 The Magic City Music Men have been entertaining folks in and around East Central Indiana since their inception in 1946.  A perennial favorite on the Community Christmas Sing, the group is most recently the 2015 Cardinal District Chorus Champions.  The Music Men are Muncie's chapter of the Barbershop Harmony Society, formerly known as the SPEBSQSA, and they are actively auditioning new singers.  They meet each Tuesday evening at Grace Baptist Church, 6401 West River Road, Muncie 47304.  Under the musical direction of Bryan Hughes they live up to their mission statement to bring men together in harmony and fellowship to enrich lives through singing.  You can find them on Facebook or at : www.magiccitymusicmen.com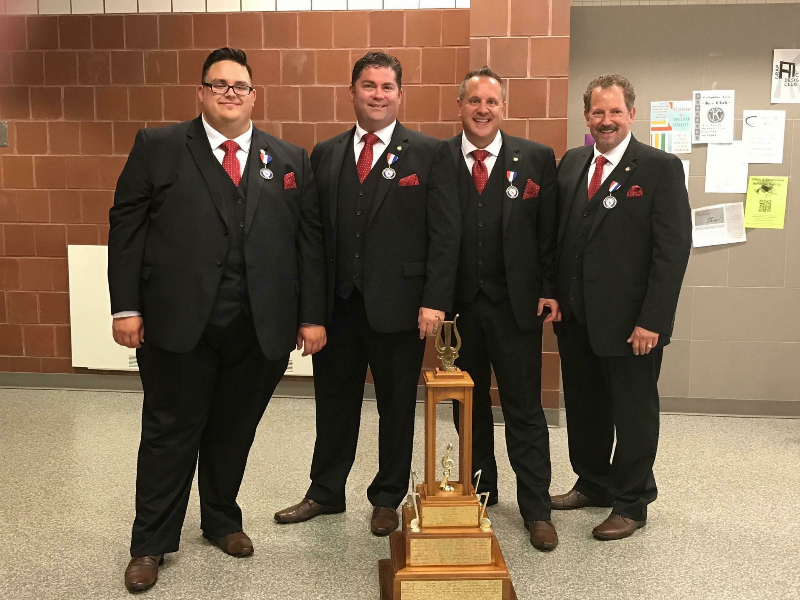 Playlist is an acappella quartet with YOU in mind.  Most of us have that list of essential songs in our phones – our playlist.  Our goal is to sing the songs that make you tap your toes or keep you singing the rest of the day – – either under your breath or OUT LOUD!  The group has the kind of experience that's hard to find and quality to match.  The members of Playlist have individually won awards in the acappella world.  In January of 2017 the brought that experience together to realize an amazing sound and unique entertainment quality in their collective pursuit of excellence.  In October of the same year they were honored to win the Cardinal District (Indiana and Kentucky) Barbershop Quartet Championship.  Just press play and sing right along with Bryan, Joey, Pat and Scott …Playlist! You can find them on Facebook as Playlist Quartet.