By Stacey A. Shannon—
MUNCIE, IN—Editor's note: The Future Leaders of America series profiles high school seniors who display leadership qualities in their school and the community. The series is brought to you by Pridemark Construction.
With playing sports, collaborating with his sisters to care for goats and pigs for 4H and helping in various community organizations, Payton Baker has learned the importance of working alongside and listening to others. The Wapahani High School senior said he's learned listening to others is important.
"It's OK to sit back and listen to someone and see what their opinion is or their beliefs on something," Baker said. "You learn a lot more that way. It's nice to learn from other people."
Taking care of animals for 4H, for example, has taught him how to work well with his twin sister and his younger sister. The three work together and divide animal chores to make life easier. Playing sports has certainly helped Baker learn the importance of working with others. He spent years playing travel baseball and basketball. Throughout high school, he's run cross country and played basketball.
One of Baker's favorite things is being able to give back to others when he can. He has worked in a variety of sports clinics for kids and enjoyed the time spent mentoring them. Baker has also rung bells for the Salvation Army and assisted with the Secret Families Christmas Charity.
 "I've always found myself very fortunate in life," he said. "So, I've taken it upon myself to assist people in any way I can."
Baker plans a career of helping others, in fact. He wants to attend either Purdue University or the University of Notre Dame to major in biochemistry then go into a medical, pharmacology or biochemistry field. Over the summer, he shadowed chemists at Johns Hopkins University and enjoyed the experience.
"It was very neat for me to be able to see what their life was like, what they're doing for the world," Baker said. "That resonated with me."
As he is looking to his future and winding down his last few months of high school, Baker has advice for those coming up behind him.
"You live and you learn," he said. "You make mistakes, and your best opportunity is to just learn from those. If you're able to learn from those mistakes and learn the lessons they teach [and] fill in the gaps in your knowledge, you're just going to better yourself overall."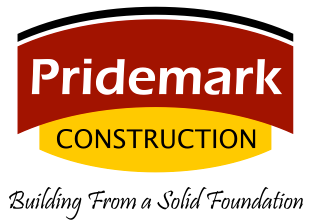 421 S Walnut St #2459, Muncie, IN 47305
Phone: (765) 284-3833
https://www.pridemarkconstruction.com