By The Woof Boom Radio news team—
MUNCIE, IN—The new, improved and renamed Gainbridge Field at McCullough Park was celebrated yesterday with a ribbon cutting ceremony for members of the public and dignitaries from Ball State University, the Cal Ripken Sr. Foundation and local city government officials. It's the 110th park project by the Cal Ripken, Sr. Foundation.
Woof Boom Radio's news director Steve Lindell was at the ribbon cutting and recorded the entirety of the program. You can listen to that informative audio below. (43 minutes)
WRTV was among a number of other news outlets that attended the ribbon cutting, and you may watch their informative video by clicking on the picture below.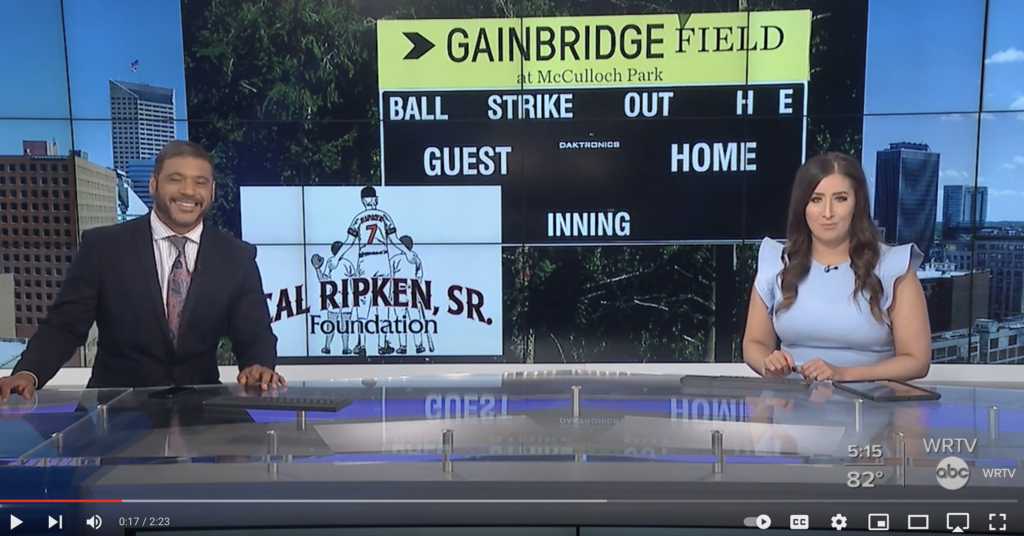 Related article  from the MuncieJournal.com archives is below.
Lafferty Field at McCulloch Park is Getting a Major Renovation Through Community Partnerships