By John Carlson—
You know how on Sundays many Hoosiers visit car lots, comparison shopping when there aren't any sales people around to interrupt their looking?
Nancy and I recently joined them.
We weren't kicking tires, though. We were kicking headstones.
Not that we were actually kicking headstones. Walk around kicking headstones and you'll need a pair of crutches to hobble back to your car. But we were kicking headstones in a figurative manner, just gathering ideas of what's available for sale out there.
Having pondered the purchase of our headstone for awhile, we figured we might as well start looking for one.
This doesn't mean either of us plans to conk out soon. Splitting an apple a week, plus doing a monthly sit-up, I figure we're good for another thirty or forty years, easy. However, I used to be slightly apprehensive about proactively shopping for such things, harboring a sneaking suspicion that doing so alerted God to stamp your forehead "Ready For Delivery."
Next thing you knew, whammo, you'd sprouted angel wings and knew how to play the harp.
But I've gotten over that.
Now, with us both in our seventies, we're of an age when one begins pondering the Great Circle of Life. Years ago, in fact, we bought our burial plot up a nice little hill in Beech Grove Cemetery, a place I find endlessly fascinating. While I've never climbed our little hill, having a personal aversion to sweating, the view from it should be great!
Not that I'll give a hoot for the view once I've relocated, of course.
Out of sympathy for the endless streams of wailing mourners sure to troop past our final resting place, however, I take comfort in knowing it should smell pretty good up there. That's because it's only about a quarter-mile downwind from where the breakfast bacon and sausages are frying at the Riverside Café.
But back to headstones …
The obvious benefit of buying your headstone early is that you choose what it says. This saves those you leave behind the trauma of verbalizing the depth of their loss. On the other hand, if it turns out the depth of their loss isn't nearly as deep as you had figured it would be, buying early saves you from being the only guy in the cemetery with an epitaph reading "Way Overrated," or "No Big Deal," or just plain "Oops."
Nevertheless, I'm inclined to hope our headstone lightens the mood a bit. My choice would be one of those stones with the wife's name beside the message "I'm with stupid," and an arrow pointing toward the husband's name, clearly marked "I'm stupid."
I can't see Nancy going for that, though, her being a far classier person than I am.
For example, when the time comes, she wants her service held in our church. I'm thinking more along the lines of The Fickle Peach, with me lying in state on a pool table.
She wants the Lutheran hymns she grew up singing. I'd just as soon stick with a cavalcade of Beatles, Procol Harum and Little Feat tunes, with a healthy selection of my very favorite Jennie DeVoe songs thrown in the mix.
Nancy being a woman, she will also want a proper ladies-type luncheon down in Fellowship Hall afterward, one featuring a dazzling array of lettuce. I'll want stacks of Guardian Brewing Company's Lichtenwalter pickle pizzas, along with assorted bottles of JohnTom's Barbecue Sauce to dip them in.
So obviously, we have some compromising to do.
However this works out, by buying our headstone before we're dead, we'll have the opportunity to seek a workable solution. This should keep Nancy from just zipping me into a sleeping bag and stashing me under our deck.
But seriously, folks … stone-wise, she wants basic black, and I'm fine with that. She also favors simplicity, ostentation going against her farm-girl nature. That's cool with me, too. On the other hand, she figures a bench carved from our headstone would be nice, in case somebody actually does tramp up the hill every now and then to pay their respects.
Sitting in Beech Grove that cool, cloudy, damp morning, I asked her thoughts about our initial shopping trip for a headstone. What I meant, though, was about preparing for the inevitability of things. Leave it to Nancy, her answer struck me as thoughtful, wise and apropos.
"Where I grew up," she said, "the cemetery was just part of town."
Which sounded to me like, "just part of life."
So next on our agenda is revisiting Muncie's two monument companies – Wilhoite and Wearly – when there are actual salespeople around to talk with. For me, this prospect brings up more practical matters.
When you're buying a headstone, is haggling a no-no? Do they offer rebates? Are there such things as discount coupons and two-for-one offers?
Frankly, I have no idea.
As with everything else about this mysterious journey, though, it's certain we shall see.
---
John's weekly columns are sponsored by Beasley & Gilkison, Muncie's trusted attorneys for over 120 years.
About Beasley & Gilkison
We listen, analyze your unique situation, and prepare a course of action that best fits your needs. Contact one of our attorneys to schedule a consultation, or for more information, call 765-289-0661 or visit our Facebook page or website at beasleylaw.com.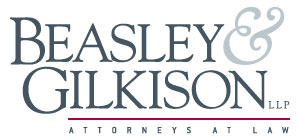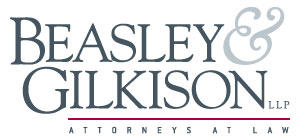 ---
A former longtime feature writer and columnist for The Star Press in Muncie, Indiana, John Carlson is a storyteller with an unflagging appreciation for the wonderful people of East Central Indiana and the tales of their lives, be they funny, poignant, inspirational or all three.  John's columns appear on MuncieJournal.com every Friday.