By: Aimee West, Muncie Action Plan—
Muncie, IN—The call for civil discourse in Muncie and Delaware County has reached a fever pitch, with citizens' petitions, calls to action, and a demand for better information and more transparency.
There's a broken traffic light at the 4-way intersection between citizens, boards and commissions, local government, and the process by which our local government makes decisions.
Trying to follow this political give and take has left citizens feeling confused and angry about decisions being made which impact our health, our children, our schools, insure fair elections and our community's long-term sustainability.
There's a clear and common chorus among our community; our community is asking for transparency.
Our community is asking for our leaders, both elected and appointed, our city/county boards and commissions, to be straight-forward with them about who they are, what they do, how they work together, how they report to the community, how they make decisions, and how they appoint (or are appointed) to the municipal boards and commissions tasked with making decisions which drive our community's infrastructure, public and financial health, and economic development.
Want to learn how to navigate these municipal relationships?
Organizations whose mission it is to find and represent the community's voice, and have combined efforts to materialize:
Transparency in Local Government; 2019 Citizen Summit
The Summit is nonpartisan and will be led by the Bowen Center for Public Affairs- Ball State University, Shafer Leadership Academy, and Muncie Action Plan, sponsored by Woof Boom Radio and Ivy Tech.
Hosted at the recently renovated Ivy Tech's Fisher Building, in downtown Muncie, the Summit is scheduled for Saturday, September 14, 2019.
It is free, inclusive and open to the public.
The Summit will serve to convene a civil discourse platform for solution-focused opportunities to foster transparent local government by discussing what's working in other communities, the Indiana state-level process, what's already working here, the challenges we face, and how we can continue to work toward getting transparency right, here, in our own community.
The Summit's goals are to:
Share examples of successful transparency in local government
Facilitate a public conversation regarding transparency
Identify methods and best practices to achieve transparency
Local candidates in Muncie's 2019 municipal election will have an opportunity to talk with and form solutions with constituents, as part of the Summit meet-and-greet.
Attendees will have the opportunity to draft solutions for transparency, which will be shared with their local, elected officials.
The Summit will provide access to the following sessions:
"Opportunities and Challenges with Transparency: A State Perspective"- presented by Tiffany Mulligan, Chief Legal Counsel for the Indiana Office of Inspector General, and Jennifer Cooper State Ethics Director; Office of Inspector General
"Building Real Relationships Through Social Media"- presented by Chase Winkle, Public Information Officer for the Muncie Police Department
"Taking a Look at Transparency"- presented by Brad King, Planner for the City of Muncie and Jason Donati, Stormwater and Recycling Educator for the Muncie Sanitary District
 "Public Meetings and Public Records: Navigating Indiana's Public Access Laws" presented by Kristopher Cundiff, Deputy Public Access Counselor for the State of Indiana, Office of the Public Access Counselor
 "Translating Raw Data to Information – How You Can Help Government Succeed in Transparency Initiatives" –presented by Tammy Havard, Financial Strategist for the City of Westfield
 "Dashboards and Rearview Mirrors: How Facts, Figures and Focus Can Transform Muncie" presented by Andrew Dale, Business Development Consultant
We invite you to discuss how our community can open the door to a more open local government.
Learn more and register at www.openmuncie.com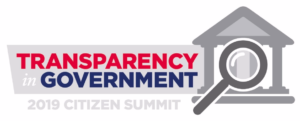 *In November 2017 and November 2018 Shafer Leadership Academy, the Bowen Center for Public Affairs at Ball State University, and Muncie Action Plan partnered on Candidates of the Future. Recently featured in the international news organization The Guardian, the Candidates of the Future program engaged local citizens in East Central Indiana who have aspirations to run for local (municipal) office. The program was built on the belief that leaders can emerge from any area of the community, and with the resources, support and best information, can learn how to make the changes they seek in their communities.