By: Benjamin J. Freeman, Attorney at Law—      
Muncie, IN—In Indiana, a child born to married parents is, by law, the child of both the mother and the father. However, when a child is born to unmarried parents, paternity, the identity of the child's father, may be in doubt. Paternity law answers the questions of determining the father of a child, how unmarried parents will raise a child, custody, child support and parenting time.
The mother of a child born out of wedlock has all legal parental rights and responsibilities without need of court intervention. When the identity of the father is known and the mother and father are amicable, they may choose to execute a paternity affidavit. A paternity affidavit establishes the identity of the father as a matter of law and requires the signature of both parents.
When the identity of a child's father is unknown or contested, a paternity action may be necessary to determine paternity. A paternity action may be initiated by the mother or a potential father. The court can order genetic testing to establish the likelihood of paternity. Upon receipt of affirmative results of a genetic test, the court will legally establish the man as the father of the child.
Whether paternity is established by paternity affidavit or by a paternity action, once established, the parents will have a similar legal relationship to that of divorced parents. Physical and legal custody will be established along with child support and parenting time. Custody, child support and parenting time may all be subject to modification depending on future circumstances.  Additionally, orders may be entered for the payment of the child's medical and education expenses and the court may also establish whether the noncustodial parent may claim the child as a dependent on his or her federal tax return. An attorney can help you determine the steps necessary to protect your interests or the interests of your child.
Even though a paternity action may be resolved quickly by agreement or following a court hearing, the paternity case remains open until the child reaches adulthood. The parents may ask the court to rule on a host of post-paternity issues including:
Modification of custody, child support, or parenting time;
Payment or reimbursement of unexpected expenses;
Relocation of a parent;
Payment of post-secondary education expenses; and
Contempt of a parent for failing or refusing to comply with a court order
Establishing paternity is complex and can have a significant impact on the future of the mother, father and most especially the child. Unmarried parents will remain subject to the court's authority until the child reaches adulthood and will remain connected through their child for life. Understanding the legal ramifications of a paternity affidavit or paternity action are of vital importance. Consulting an attorney is an important first step in the paternity process. The family law attorneys at Beasley & Gilkison, LLP are available to guide you through all aspects of your paternity case.
About the author: Benjamin J. Freeman is a graduate of Jay County High School, Ohio Northern University, and the University of Dayton School of Law. He is one of four family law attorneys at Beasley & Gilkison, LLP.
About Beasley & Gilkison
At Beasley & Gilkison, we help men and women face difficult decisions with respect to their families. Whether contemplating divorce, paying child support, formalizing parenting time, or navigating the adoption process, we take great care helping families during these trying and confusing times.
We listen, analyze your unique situation, and prepare a course of action that best fits your needs. Contact one of our family law attorneys to schedule a consultation, or for more information, call 765-289-0661 or visit our Facebook page or website at beasleylaw.com.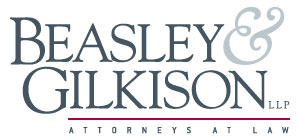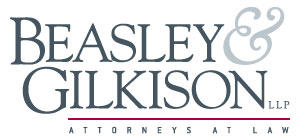 Beasley & Gilkison, Muncie's trusted attorneys for over 120 years.
This article is made available by the lawyer, law firm, or publisher for educational purposes only to give you general information and a general understanding of the law, not to provide specific legal advice. By using this site you understand that there is no attorney client relationship between you and the attorney, law firm, or publisher. The information provided should not be used as a substitute for competent legal advice from a licensed professional attorney in your state.
Related article from last month is below.