By: Dawn Brand Fluhler—
Muncie, IN – December 15, 2016, was the beginning of a journey. A journey that, yet unfinished, would amount to losing nearly 200 pounds, walking easier, breathing easier, and looking toward a future filled with confidence and adventure.
Donna Corder's first visit to the IU Health Ball Memorial Bariatric & Medical Weight Loss Center last year was for a weight loss seminar. She had reached a point in her 400-pound life when she knew she needed to make a choice to get her life back.
"I had gotten to a point in life when I was becoming an observer rather than a participant," Corder said.   "I had developed arthritis in my knees that was making it painful to move.  I started using a cane and could not stand up for a very long period of time.  When I would go out with my family I would have to use a rollator walker so I could sit down.  When I walked, the weight on my knees would grind my joints together and they would crack and pop."
With virtually no cartilage left in her knees, she was in chronic pain. At a crossroads between a life limited by obesity and having the determination to get her life back for herself and her family, Corder got on the IU Health Ball Memorial Hospital website and started reading about weight loss programs. She decided to go to a free seminar to find out more information.
The Centers for Disease Control (CDC) defines obesity as having a body mass index (BMI) of 30.0 or higher. BMI is calculated as weight (kg) / [height(m))]2.
"After the seminar I was very excited to get started," Corder said.
She got started, weighing in at 405.2 pounds with a Body Mass Index (BMI) of 62. For reference, a healthy BMI is 18.5 to 24.9. She was prescribed a very low calorie diet (VLCD), a diet that safely, under medical supervision, typically results in rapid weight loss using a multidisciplinary approach and the option to include nutritionally complete meal replacements which help to control calories and carbohydrate.
The VLCD (800-1000 calories/day) ketogenic diet it is appropriate for individuals with a BMI > 27 with additional medical conditions (comorbidities) or BMI > 30, according to Mandy L. Puckett, MA, RD, CD, CSOWM, Manager of Clinical Nutrition & Weight Management Systems at the IU Health Ball Memorial Hospital Bariatric & Medical Weight Loss Center.
Was this difficult and was she hungry? Corder says no.
"This was actually good for me." She said. "I was able to really just get away from the worry of what to eat and what I should or shouldn't eat.  I knew I had my bar and 3 meal replacements each day, and the structure worked well for me.  At the beginning I needed that structure to be able to step away from grocery and restaurant food. "
Corder said much of dieting for her is mental.  Once she had the mindset and set her sights on a goal, there was no stopping her. A few weeks into the VLCD, she did not crave or want the foods she had eaten before. And once she entered ketosis, her hunger was under control.
"Watching my weight change and my body change has motivated me to keep going," Corder said. "I am now transitioning to grocery foods, but this year of classes, talking with the dietitian, the doctor and all the wonderful people at the Bariatric & Medical Weight Loss Center has prepared me for this transition and eventually maintenance.   They have saved my life with this program, and I am so grateful this program exists.  I have been on other diets that did not work out for me or worked only for a time.  But, the VLCD has been a miracle.   I am no longer a prisoner in my own body."
The team at the Bariatric & Medical Weight Loss Center took immediate notice of Corder's commitment to weight loss.
"Since last December she has never missed one week of her medical monitoring and education, which is a weekly requirement while on a very low calorie diet in our program," Puckett said. "She has never missed a monthly office visit with Dr. Williams.  Her weight loss has been consistent over this past 11 months, with our team noticing gradual improvement in her mobility and self-confidence along the way."
Puckett went on to explain that throughout this year the team has recognized Corder's weight loss milestones of 25 pounds, then 50 pounds, 75 pounds, 100 pounds, 125 pounds, 150 pounds and at her 11 month visit a total of 181 pounds lost. Two weeks later, she had lost 185 pounds.
The changes Corder has noticed in correlation to her weight loss success include moving easier without as much pain, getting up from sitting more easily, breathing and sleeping better, her heart not racing during normal activity, and now even being able to take 30-minute brisk walks every day.
"It feels amazing both physically and mentally," Corder said. "Food no longer is in charge of me.  I have the tools and knowledge now to control food."
Other life-improvements she's noticed: she can now fit in standard chairs and airplane seats, her belly no longer touches the steering wheel of her car, her clothes are baggy, she has the energy and ability to attend concerts, and can now ride amusement park rides instead of just standing by watching others have fun.
"I had the opportunity to see Donna for her weekly weight and blood pressure measure recently, and we began chatting about her experience over the past year," Puckett said. "I asked her how she felt her weight loss had impacted her life over this time and her reply melted my heart.  She shared with me her accomplishments and future plans, and that she is in her words "ready to fully live my life." Medically, she has seen improvement in her diabetes secondary to her weight loss.  She has completely changed her lifestyle and clearly has a renewed sense of self-confidence – smiling during our entire conversation. Our team is so proud of her and her commitment to her health.  She is one excellent example of why our team loves being able to provide the support we can to our patients who are committed to improving their health through changing their behaviors to support weight loss. Donna's success has been so rewarding, even for our team!"
While her BMI is now 34, Corder is not done yet. Her next goal is to reach a 200 pound weight loss, and then 225 pounds. She said she can now dance a little, and plans to have a knee replacement next summer so that she can continue gaining physical activity and strength. She's also planning to return to Ball State University in the spring to work on her second bachelor's degree. Her family is planning on traveling to Japan, Hawaii and Europe over the next few years, too.
In her words, "I just plan to get up and live every day without the weight holding me down."
Corder, who has worked in student loans for the past 14 years, also enjoys playing saxophone and piano and singing karaoke, listening to Celtic music, swimming, making homemade soaps, raising chickens and growing organic vegetables.  She also enjoys collecting healthy recipes, and making recipes healthier by swapping ingredients.
"The Bariatric & Medical Weight Loss program celebrates 4 years in January 2018," according to Puckett. "This patient has been our 'biggest loser' to date, but I know she would argue she has gained so much back in her life that at one point she never thought would happen."
The IU Health Ball Memorial Hospital Bariatric & Medical Weight Loss Center can be reached at 765.747.4410 or iuhealth.org/ball-memorial/bariatric-medical-weight-loss/ and is located at 2901 W. Jackson Street, Muncie.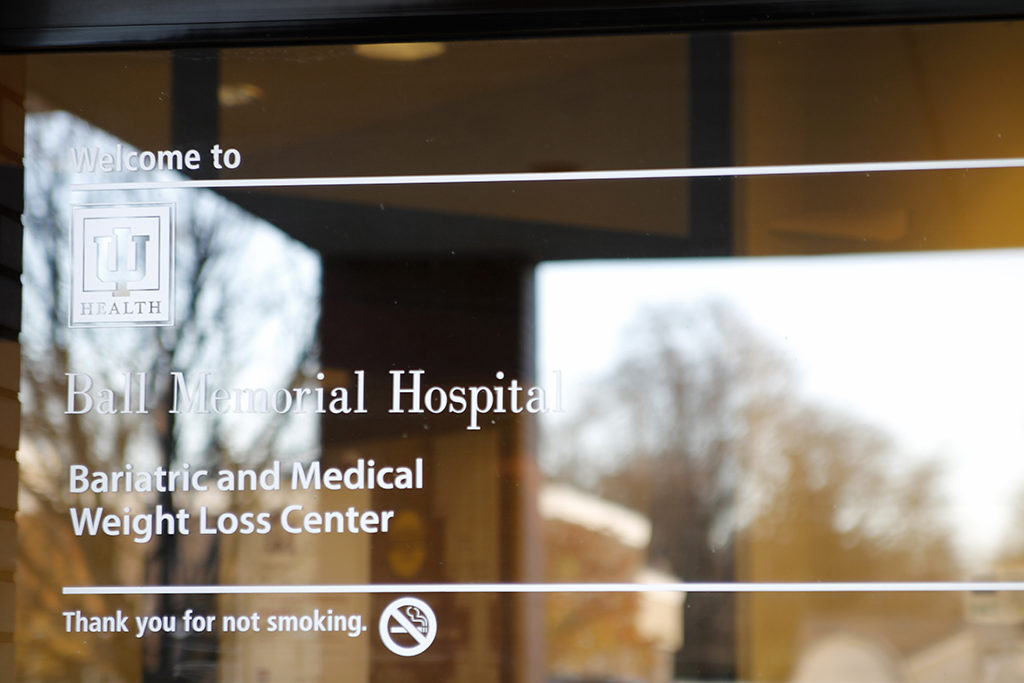 About Indiana University Health Ball Memorial Hospital
IU Health Ball Memorial Hospital serves as a tertiary referral center and teaching hospital for East Central Indiana and part of Indiana University Health. IU Health Ball Memorial Hospital is accredited by the Joint Commission and maintains 1.2 million square feet of facilities. More than 17,700 patients are admitted every year and more than 300,000 outpatient procedures are completed annually. Dr. Jeff Bird is President. Learn more at iuhealth.org/ball-memorial.